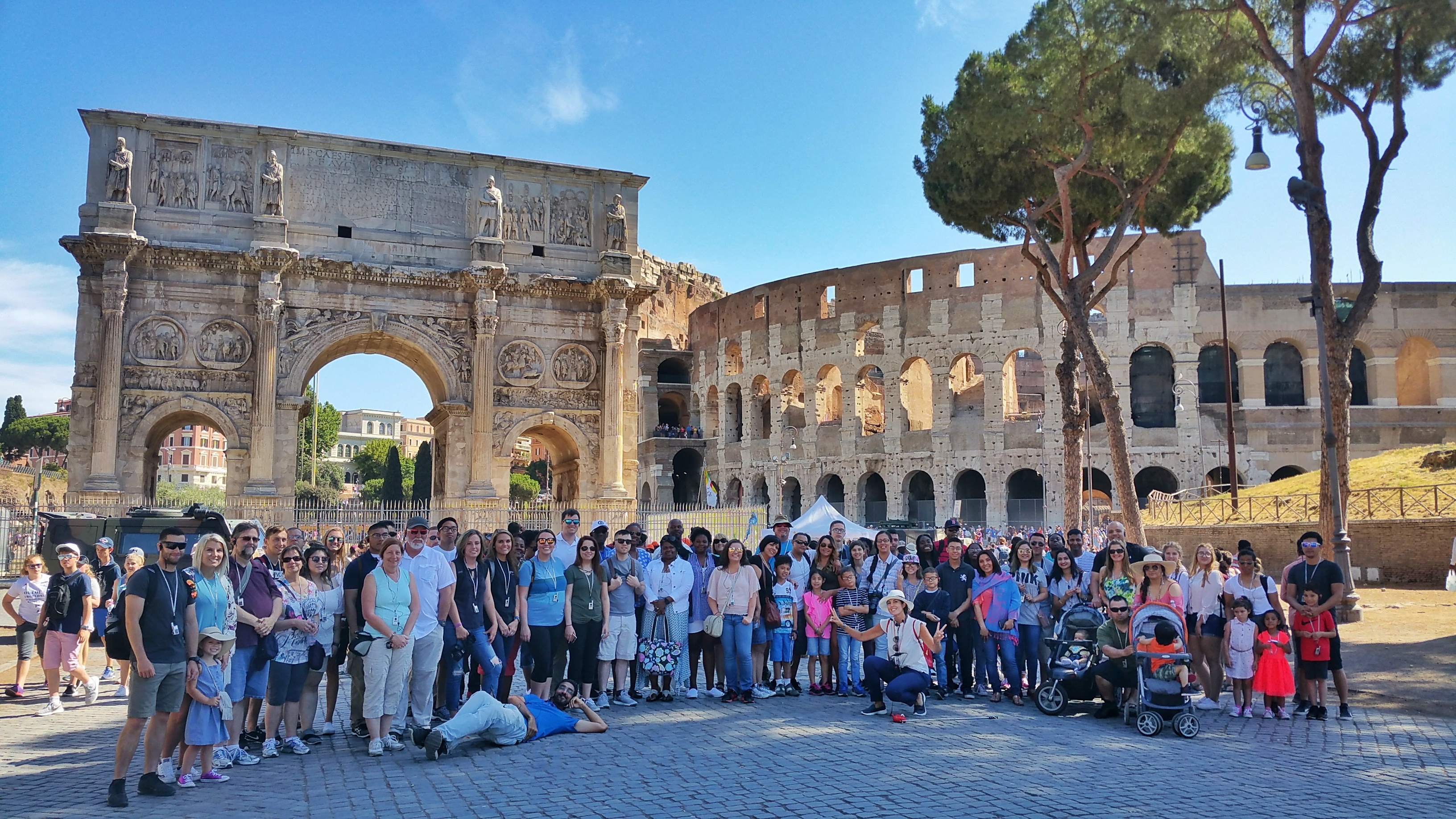 Explore Europe is a group tour company serving United States military members and their families stationed in Germany. Our mission is to provide affordably priced trips that create lifelong memories!
Our Company



Located in Wiesbaden, Germany, Explore Europe offers a diverse lineup of exciting packaged tours all around Europe. From London to Stonehenge to Florence & Rome, our trips are available for group travelers who want to experience Europe the right way. Established in September 2013, our team and our company is dedicated to helping those with a thirst for European travel experience the places they've always dreamt of while also staying affordable.
Professionalism and a true passion for adventure are at the core of our company, and as native Europeans ourselves, we are excited to show our clients the best places in Europe. We are more than just a sightseeing company. We are a team that creates exciting and entertaining tours for United States military veterans and their families based on our first-hand experience of must see landmarks. Our dedication to extending affordable expeditions centers our company and enables us to offer the services that we do.
Each of our tours are explicitly planned with the assistance of local tour guides who possess insider information regarding the best places to see while in the region. No other tour company provides such intimate and locally based tours as Explore Europe Travel, and by combining our unique tour packages with top-notch customer service, we have created an entirely new way for travelers to experience Europe.
Our Mission
Our mission is to provide excellent tours of the best places in Europe at affordable prices. Consistent, high-quality service is our top priority and one of our main objectives. By being committed to that goal, we also make sure that each of our tours is specifically tailored to exceed the expectations of our customers.
Our Vision
At Explore Europe Travel, our vision is to give every person the opportunity to Explore Europe.
Our Values
Quality
The quality of our service and the value we offer exemplifies everything that we do. We are committed to providing exceptional quality and value to our clients. By spending countless hours making sure every "I" is dotted and every "T" is crossed we bring our customers tours and services that go beyond their expectations.
Responsibility
We hold ourselves responsible for the satisfaction of our clients from the beginning of their stay to the end of their journey. Responsibility to deliver the best tours, in the best places, for the best price fuels the tour packages we offer and the quality of our customer service.
Integrity & Honesty
Holding ourselves to the highest standards, we place integrity and honesty as the ethic codes we follow no matter what. From making sure our clients are connected to the best transportations, to ensuring that our prices are always clearly listed, we are built on integrity and honesty.
Fun & Adventure
As a tour company, we are excited to offer our clients fun and adventure whenever they choose our services. Family friendly activities and world famous landmarks are on the agenda through our diverse lineup of tours.
Excellent & Efficient Service
We are 100% German owned and managed. Living and working every day in Europe means that our finger is directly on the pulse of the continent, and enables us to have direct access to the changes and new events that come available. This allows us to offer excellent and efficient service across the board.
Why Explore Europe Through Us?
At Explore Europe Travel, our customers never have to worry about planning their vacation. Our high standards for customer service, good accommodations, and fun and exciting tours ensures that our guests always receive the best when they choose us. From offering comfortable brand new buses and transportation to providing great hotels to delivering prompt customer service, we do our utmost to create a hassle-free travel experience. Our tour leader is on hand to provide advice and tips to make sure our clients make the most of their trip and our local tour guides come with the best recommendation ratings, so our clients can be confident they are in excellent hands.

Explore Europe without overextending your budget, and contact our team today to experience customer driven service. Our promise to you is that your experience will be incredible through us and our service is always reliable, reach out to us today and start to travel with Explore Europe!