Barcelona's must-sees & hidden gems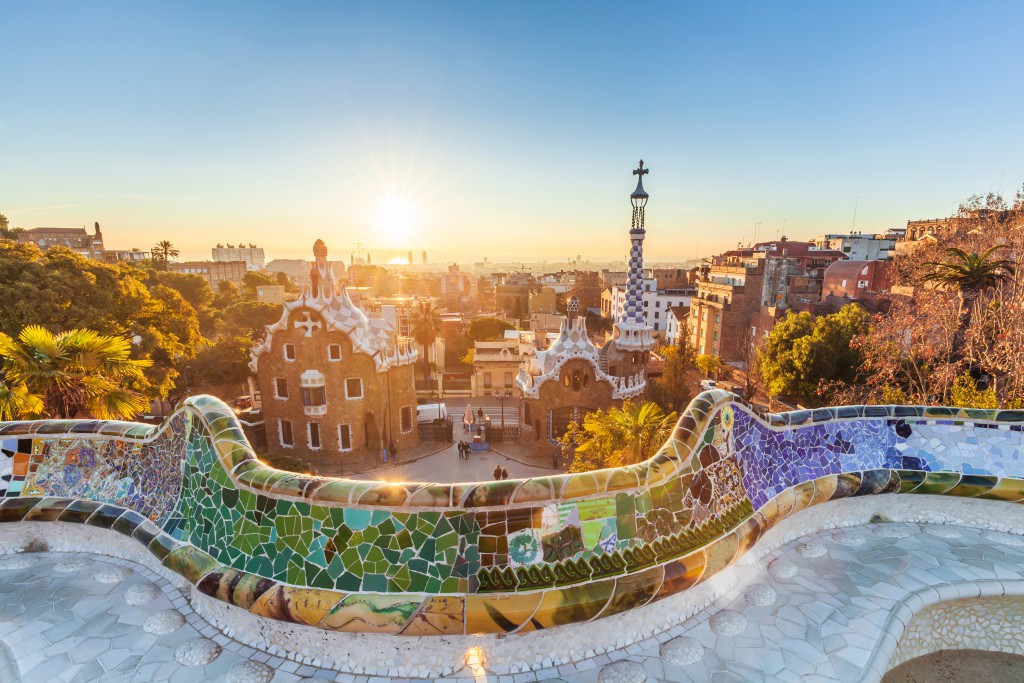 Barcelona has built itself an international reputation over the years, and visitors flock to it from around the world. The sun radiates on the city for a majority of the year. Atypical art has taken over buildings and whole streets transforming the city into open-sky museum. You can choose to relax by the beach, dance the night away to reggaetón and enjoy seafood dishes as the sun sets on warm summer nights. Barcelona is a city of possibilities that seem almost endless.
Some things you don't want to miss when visiting Barcelona, others will take you down narrow streets and discover well hid treasures. So follow along our guide to the musts-sees of Barcelona and the hidden gems that will steal your heart. Stick around till the end for our insider's tip.
Must- sees: Visit the landmarks that built Barcelona's reputation
Sagrada Familia: Gaudi's unachieved cathedral
It is by far the most visited monument of Barcelona. Gaudí's lifetime project, La Sagrada Família, is listed as a UNESCO Heritage site. It's not surprising when you are faced with the sheer verticality of the cathedral. Although it is still under construction – the work was first started in 1882, the hope is to have it completed by 2026, a century after the architect's death.
Park Guell
If you wish to experience more of Gaudí's creations, then you should head over to Park Guell. Not only will you have amazing panoramas over Barcelona from the park's main terrace, you will also get to see the serpentine benches and colorful mosaics that adorn postcards and are pictures in movies. Throughout the park, you will find colonnades, fountains and sculptures, all stamped with the architect's distinctive style.
Avinguda del Tibidabo
Tired of walking? You can always hop on board the Tramvia Blau (blue tram). This tram goes up to the top of Tibidabo and is the only one of its kind left in Spain. As you travel up the avenue, you will be able to take in the incredible beauty of the city below. On either sides of the tram are Modernist urban developments which date back to the beginning of the century and were created by the chemist Dr. Andreu.
Las Ramblas
It is a sequence of promenades that runs from Plaça de Catalunya down to the Columbus Monument at the waterfront. In summer time, the tall plane trees will provide shade to keep you cool as you navigate between living statues, street performers and flowers stands. A series of narrow streets and alleys branch out from the main avenue. There you will find restaurants, nightclubs and lively markets that give you a glimpse into Catalan culture.
Hidden gems: discover the city like a local
Chocolate Museum
The museum combines history and chocolate to tell the story of this delicacy when it first arrived in Europe over five hundred years ago. Hernan Cortes and his conquistadors brought the spiced treat with them after pillaging the Mayan and Aztec empires of Central America. To keep history alive, the Barcelona Confectionery Guild set up the Chocolate Museum to explain the world's favorite treat and its modernization over the years.
Bunkers of Carmel
During the Spanish Civil War in 1938, hidden bunkers were built into the mountainside and served as anti-aircraft fortifications. Today, the Bunkers del Carmel are a relaxed hang-out location to observe the bustling city-center with a 360º view. You might want to head over there early in the morning to catch the sunrise, and immortalize the beauty of the city and the sea beyond.
Labyrinth Park of Horta
Who's never wished to explore a labyrinth? This particular one is 820 yards long and has been entertaining guests since 1791, when it was commissioned by Marquis Joan Antoni Desvalls of d'Ardena. You will want to get there early as only 750 visitors are allowed into the park per day to help maintain its beauty. Don't miss out on this fun-filled experience brimming with history!
El Paradiso
This mysterious speakeasy is hidden away behind the cover of a trendy Pastrami Bar in the heart of El Born. You need to make your way down to the watering hole and enter through a freezer door. Give the door a knock and step into a world straight out of a Stanley Kubrick movie. Don't spread the word though, this place needs to remain a secret.
Our insider tip for authentic Catalan cuisine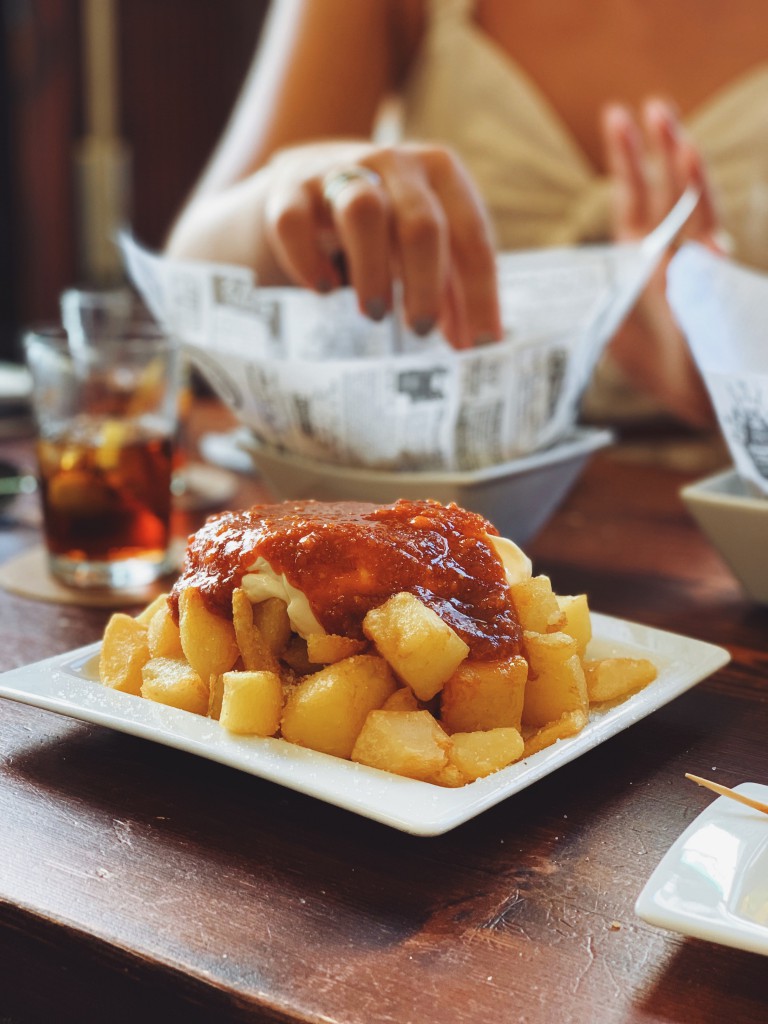 L'Ovella Negra
Located close to La Ramblas, this place is full of character with wood tables and spacious room for groups to meet, like an old beer hall. It has a cave like look with exposed stonework, great decor and furnishings including a cool looking serving bar, beer barrel tables, football tables, beer posters and enamels adorning the walls. Take your time enjoying a refreshing beer, and why not try the tapas and patatas bravas too?
You can join us on our trip to Barcelona (April 4-day weekend) and experience it for yourself. Follow the link to find out more!
Comments
Comments