Tina's Travels: Budapest, Hungary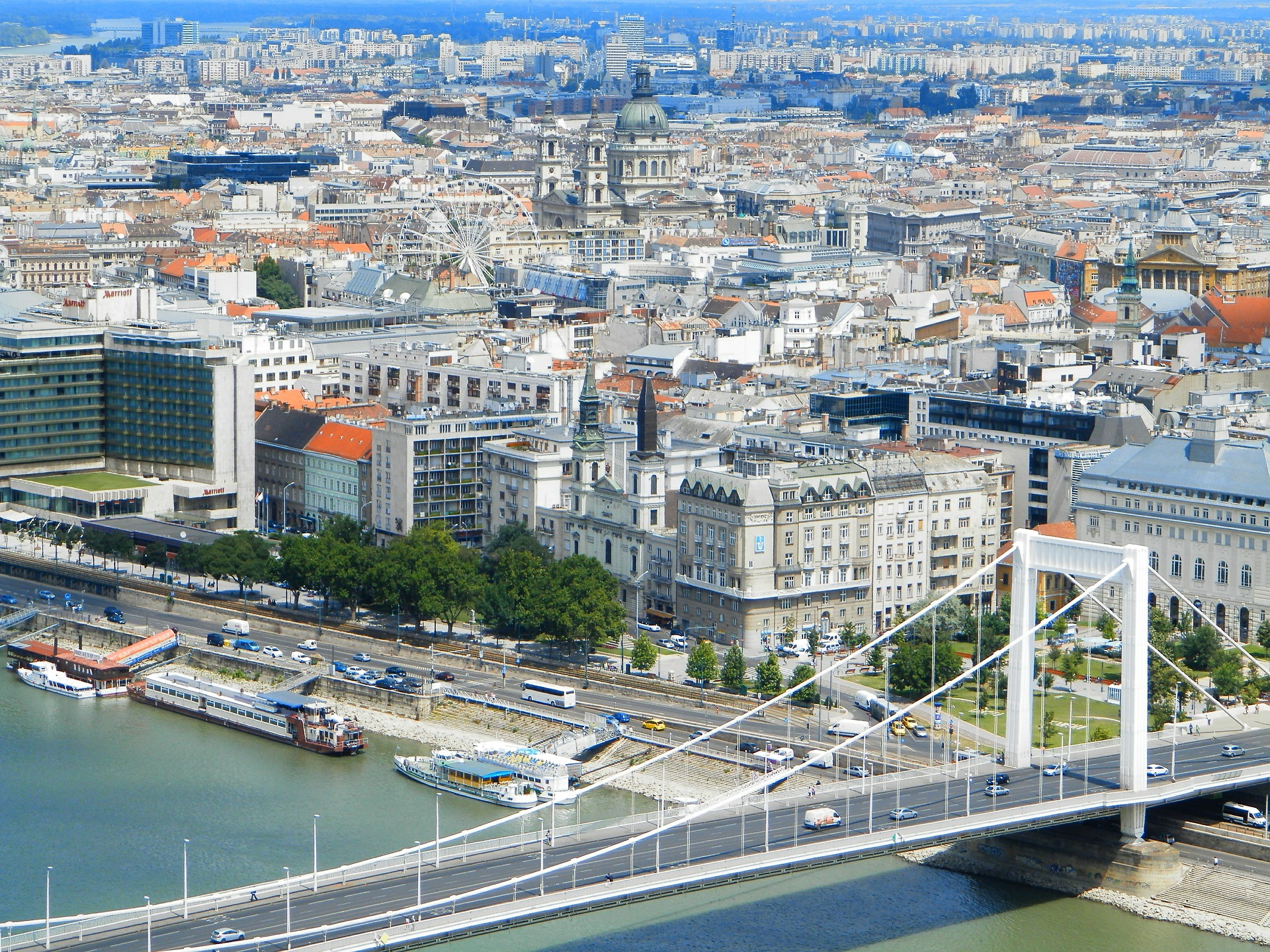 by Tina Louise on
Budapest. Don't you just love that word. It sounds like farmers and kings, babushkas and colorful clothing. Images of rounded towers and rolling hills with exotic people and food laced with paprika. I knew next to nothing about this city and wanted to see and feel it. Wrap my arms around the culture and get to know the streets. Oh, was I in for a treat.
It is not enough to be Hungarian; you must have talent as well. –Alexander Korda
First let's get the fact finding out of the way. Budapest is not said with a regular S at the end. It sounds more like a SH. Budapesht. Say it correctly or your camera is not the only thing that will give you away as a tourist. It is an area where settlements can be dated back to the Stone Age. Rome and Attila the Hun were instrumental in the history along with countless wars and monarchies. Buda and Pest were not one town but two separated by the Danube. On one side are fertile plains, Pest , and on the other, beautiful rolling hills, Buda . It wasn't until the last 19th century that the two towns became one city. World War II had a large impact on the area and much was lost between the Nazi's and the Russians. No American bombs fell on the city but it was hit hard none the less. After the war, communism reigned supreme until the fall of the Soviet Union. Budapest and all of Hungary started to come into their own and have worked hard to become the historically rich, cultural masterpiece it has become.
If you come from Paris to Budapest you think you are in Moscow. –Gyorgy Ligeti

OK, history is over. Let's talk about the city itself. There are over 30 hot spring baths across the city and some are so hot, the water has to be cooled before you can set foot into it. These baths are dotted all over and I was lucky enough to enter one, Széchenyi Thermal Bath. It had domes and fountains, sculptures and ceiling frescoes. We were only in the entryway! As I only had one day, many of my adventures were fly by's and not full entrenchment of the area. My stent through the city included Buda Castle, Pest Castle, Thermal Baths, public gardens where there were an exorbitant number of newly married couples having their pictures taken, train station converted into a public market, a tea room, book store, Tram stations, bus rides and an amazing subway that looked right out of a novel or history book. There were so many beautiful sites that to be truthful, I was overwhelmed. Our Tour Leader ,Salomé', had her itinerary all set up and was kind enough to allow a few of us to follow her around. She was organized enough to have all the bus schedules and tram maps ahead of time and saved us all the need to ask how to get from place to place.
We started at the Market where I ate "The Original Hungarian Street Food", the Kolbice. It was a funnel of bread with little sausages inside accompanied by chili sauce and grilled onions. Oh, my. It was heavenly. Who know you could put paprika into sausage and get a spicy bite? I love to try food that is ethnic and local. It is impossible to truly understand a culture unless you sample the tastes and smells.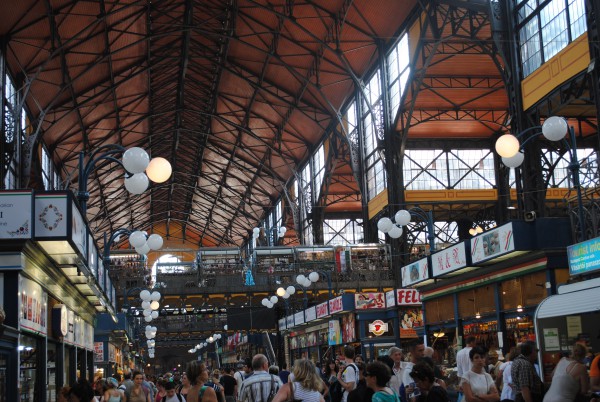 But if you go from Moscow to Budapest you think you are in Paris. –Gyorgy Ligeti
For a the sake of timeliness, I will summarise my trip into visual bites. Hero's Square gives you an insight into the love the Hungarian's have for their past with flanking colonnades and larger than life copper statues with green dripping patena. The parade grounds are flanked by a museums and the City Park sits behind it. The park is picturesque with ponds and statues. A multitude of brides and grooms use this as their photography backdrop. Off to one side is the Pest Castle that celebrates the architecture of Hungary and left my mouth open and hungry for more. Across the street from the park is one of the most stunning buildings with black domes and limestone walls that house the Széchenyi Thermal Bath. The entry alone speaks of luxury and history with frescoed ceilings inside the central dome, marble floors and rich woodwork. The cashiers still work behind wooden doors that have stood for the better part of a century.
A tram, bus or subway ride away is an opera house that speaks of bygone era's where ladies and gentlemen would spend an evening watching the newest opera or play with curtained balconies and handheld spy glasses. In another part of the city stands the first department store with six stories of repurposed spaces. The bottom two floors holds Alexander's book store where you can find trinkets, books in a language that stymies many linguists or travel to the second floor and look at the foreign language section for buys in your native tongue. In the back of the second floor sits a Tea Room that almost defies description. The richly painted ceiling holds all the hues of a painter's pallette with gold leaf separating the masterpieces. Mirrored walls show the once luxurious seating that remains nostalgically rich. A grand piano graces the back wall and a pianist is all black plays unknown melodies.
It's beautiful here. They said that of course, that Budapest is beautiful. But it is in fact almost ludicrously beautiful. –Anthony Bourdain

With wild blueberry lemonade and decadent chocolate desserts enjoyed, other parts of the city await. The subway alone is a treat with beautifully maintained subway tile in pristine white and tiled names of stops that may or may not be pronounceable. The woodwork remains intact and untouched by graffiti. Subways are not usual fare for those seeking beauty but these defy the norm. They are just waiting for a film crew to show up and shoot a period flick. There are even panels that look like small hobbit sized men would pop out and start the cleaning of the station at night.
The river speaks of millennia of travel and has stood and flowed through regimes and monarchies to outlast them all. It is a lifeline that still feeds the city and the countryside around it. Buda Castle sits overlooking the river and was rebuilt to celebrate the history and grandeur of a bygone era. It is regal and sad. No Hungarian Monarch ever sat inside of her but many dignitaries have. Parliament overlooks the river and city with domes and spires. It rivals any building in Europe with it's impressive peaks and valleys of a roofline. It is a building that one could walk through a thousand times and find something new with each visit.
There are monks that live inside the mountain and a statue overlooking the river that speaks of liberties. A park holds all but two soviet regime reminders as a testament to their past and statement to their future. This city is too rich to visit in one day or one week. It can be tasted and tested but never fully reveal it's secrets. As much as I enjoyed my visit I was saddened by the loss of my camera during the final bus ride and have no pictures of this visit. Another visit will have to happen just to make up for the loss.
I like the house, when it is teeming with life, when faces change, and every moment is different from the one that comes before. Monotony would kill me. –István Örkény
My takeaways for this visit are simple. Go to Budapest. Buy a transit pass that allows you to see the whole city without having to take a taxi. Visit the park and palaces and taste the food. See the history and feel the vibrancy of the city. Enjoy the crisp clean air and meet the people. They are warm and friendly and love their city. Maybe even take a drive to the countryside where the picture you have in your mind of what Hungary looks like is alive and breathing. But for goodness sake, do NOT set your camera down on a bus and leave it there. But if you do, go back and visit it all over again.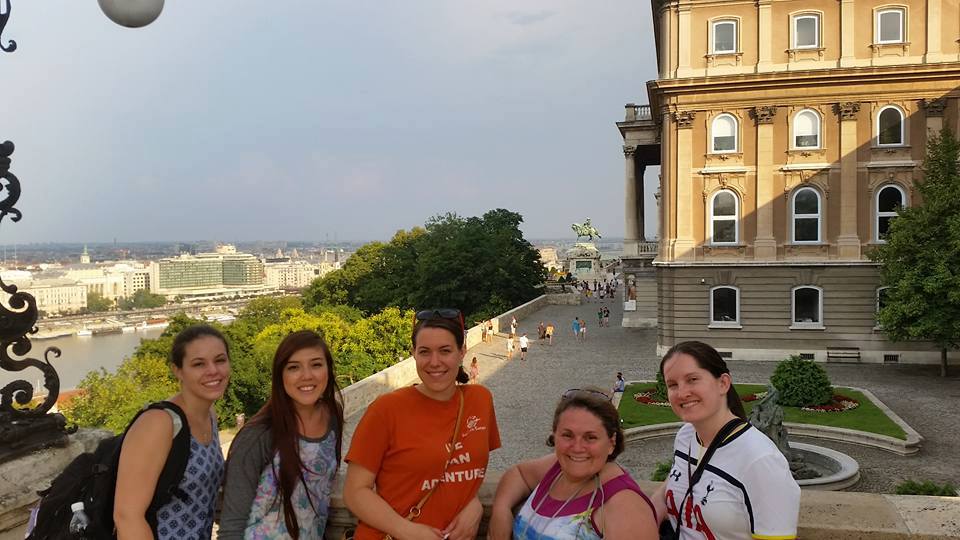 Comments
Comments