Covid-19 Update & FAQ Page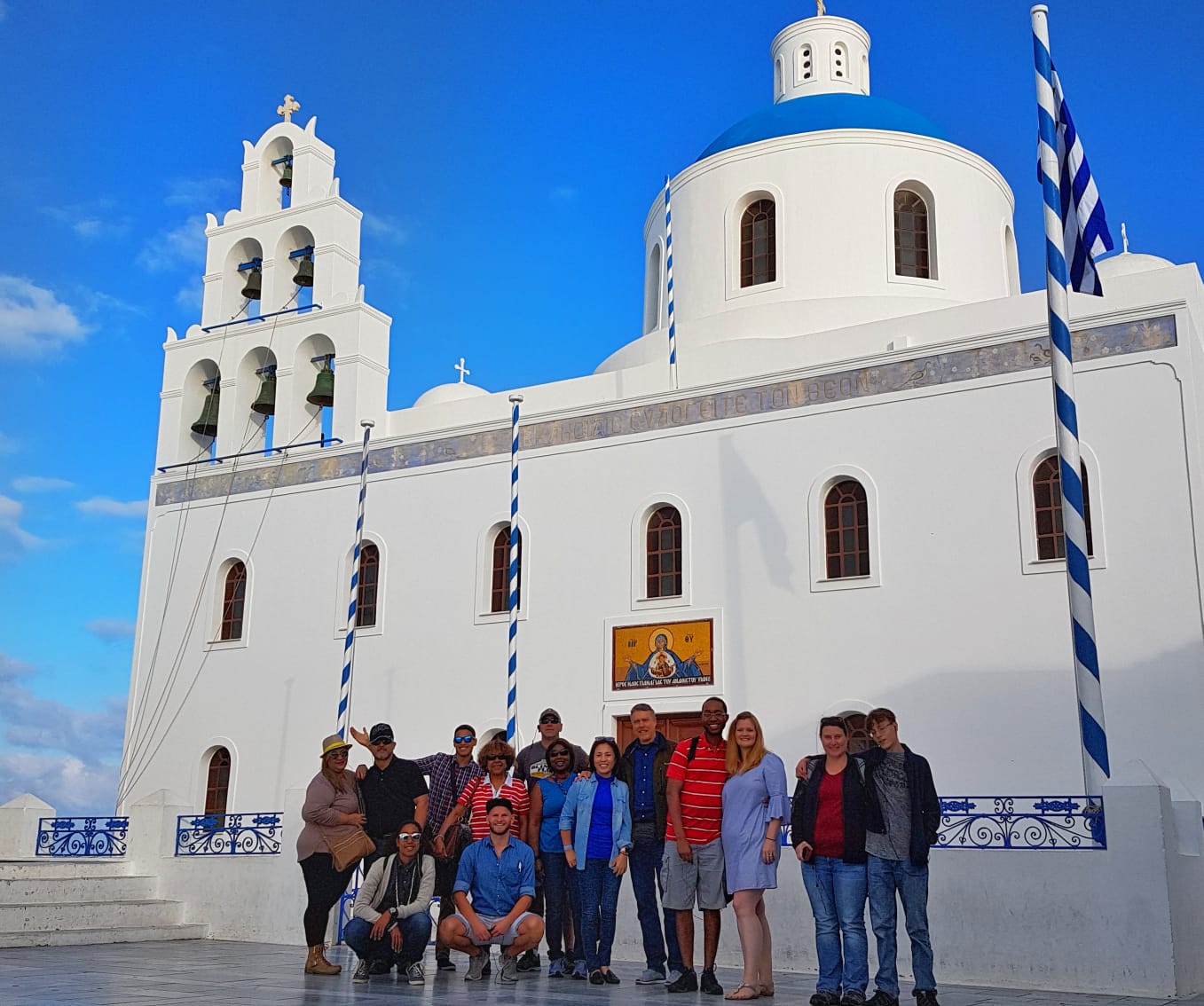 We are now open, but starting slowly and carefully with limited passenger counts. Find out more about our comprehensive approach to travel in the age of COVID-19, including our new guidelines, ongoing response, and flexible booking policies.
Smaller groups for your comfort
Get closer to culture with a smaller tour group. We have decided to cap our groups in August at a maximum of 20 to 38 travelers, allowing for extra space on the bus. To allow for additional physical distancing based on local regulations, some trips may run at even smaller group sizes. We are also offering private tour booking options with a minimum group size of friends and family members with own transportation. Message us at info@explore-europe.de for more information.
Extended Risk-Free Booking Period through August 1
Lock in the price of your trip by booking today, and you'll have right up until August 1, 2020 to cancel for a full refund, including your deposit. Payments must be made via PayPal only. Refunds will be received within a period of 3 working days. Need to make new travel plans? We've got you covered. You can easily change your trip date or destination or receive a coupon code with no expiry date.
Expert Trip Leaders & local staff
All local staff, including your Trip Leader, will be ready to explain social distancing and hygiene guidelines in the destinations you're traveling to, and following these rules themselves. This may include the use of face masks in addition to frequent hand washing and hand sanitizer use. If you're interested in taking public transportation during free time, your Trip Leader will advise you on how to do so in the safest manner possible. Also, traveler health checks and testing may be implemented as required by local guidelines. While on tour, you will be kept updated on any relevant changes.
Ongoing support
We react as quickly as possible to unexpected circumstances, which may mean changing your itinerary at a moment's notice when necessary — at no additional expense to you.

Strict adherence to health protocols
The only hotel, transportation, meal, and activity suppliers we'll work with are ones that are compliant with enhanced hygiene and social distancing standards aligned with local regulations. To make sure standards are met, our team will be performing in-person spot checks regularly.

Extra sanitization of private buses
Your bus will be thoroughly cleaned and disinfected before the group boards and regularly thereafter, with a specific focus on high-frequency touchpoints. All drivers will be trained in social distancing best practices and how to provide the safest possible environment. Hand sanitizer will always be available on our buses.

Hotels & restaurants with enhanced cleaning measures
We will only partner with hotels and restaurants that adhere to strict guidelines, such as frequent cleaning of common areas and thoroughly disinfecting guest rooms between customers. Partner restaurants will follow enhanced protocols with staff trained in local health, hygiene, and physical contact guidelines.
Travel experiences with physical distancing in mind
Portions of your trip may be adjusted as we continuously work with our partners, local venues, and restaurants to provide the safest experience possible. Examples may include avoiding crowded locations and peak times, itinerary alterations to follow local guidance, and staggered timing for included activities.
Preparation for your journey
Our  measures are in place to support your health and well-being as we start to travel again, and we appreciate your flexibility. Please consider your responsibility to protect yourself and others as following:
1.  Carry your own washable face mask, as local regulations in some destinations may require it.
2. Bring your own gloves and hand sanitizer. Should an unexpected situation arise, we will have extra hand sanitizer and single-use face masks available.
3. Closely monitor your health leading up to and while on tour. Should you feel ill during your journey, your Explore Europe team is specifically trained in how to support you.
FAQ FOR FUTURE DEPARTURES
Q: Is Explore Europe open?
We are now open in a limited capacity that allows us to maintain safety and physical distancing between groups as well as our crew.
Q: What can I do to support Explore Europe?
If you'd like to support our business, please consider booking a trip or buy a gift card for later use! If you come back traveling with us and had a good time, let your Trip Leader and Bus Driver know you appreciate them by leaving them a good tip. We've had a pretty rocky start to 2020, so your help and support are much appreciated by all!
Q: What is your cancellation policy?
Our extended cancellation policy is that if you book after June 24, you'll have the right up until August 1, 2020 to cancel for a full refund, including your deposit. Payments must be made via PayPal only. Refunds will be received within a period of 3 days.
Q: I am coughing or sneezing, but it is just allergies. Can I still join?
For the comfort of all of our passengers in these uncertain times, we ask that if you are coughing for any reason (more than just a normal cough to clear your throat) that you please DO NOT travel. Even if it is allergies, it makes everyone onboard very uncomfortable in present circumstances. You might try booking for later when the pollen is not so prevalent.
Q: Are you going to take my temperature?
Likely, yes.  As always, our largest concern is that we keep our passengers, drivers, and crew as safe as possible.  We recommend that you take your own temperature daily leading up to the trip to make sure you aren't running a fever.  Anyone with a temperature over 100.4 degrees will not be allowed to board the bus.
Q: The Trip Leader took my temperature and refused to let me go on the bus. I am not sick, and now I'm mad that I can't go – can I get a refund?
Unfortunately no. We are trying to be as flexible with refunds as possible, but we also need to be fair to our crew members who count on having healthy folks to take out traveling. We also sign contracts and pay all of our suppliers in advance, and as a result, we are not getting refunded if we cancel after signed deadlines.
Q: Do I need to wear a mask?
We are currently requiring a face covering for every passenger during the temperature check (pre-trip) and during any time onboard. We ask you to bring your own snug fitting mask, bandanna, thick neck-sock, or scarf. Any are acceptable as long as they can fully contain a cough or a sneeze.
Q: This all sounds like a lot of work just to go on a trip, is this trip still going to be any fun?
Yes! What doesn't sound better right now than getting out in the fresh air with fewer crowds? You have the unique opportunity to travel from large, comfortable bus with a smaller number of people onboard! Our crew loves traveling, and even though reduced numbers make it tough to pay bills, we just want to get out there and do what we love. We think you'll have a great time, even if we all have to make some adjustments to the way we would normally do things. Also consider that you are directly contributing to keeping our crew working during this difficult time, so we can still be here for you when things start to get back to normal. Thanks for your continued support!
Q: Is Europe safe for me and my family?
Please rest assured that we are working closely with the government entities to make sure that we continue to keep folks as safe throughout the remainder of the year.
Thank you all for your support! ❤️ If you have further questions, please feel free to email us at info@explore-europe.de
Comments
Comments