Escape to Germany's prettiest little towns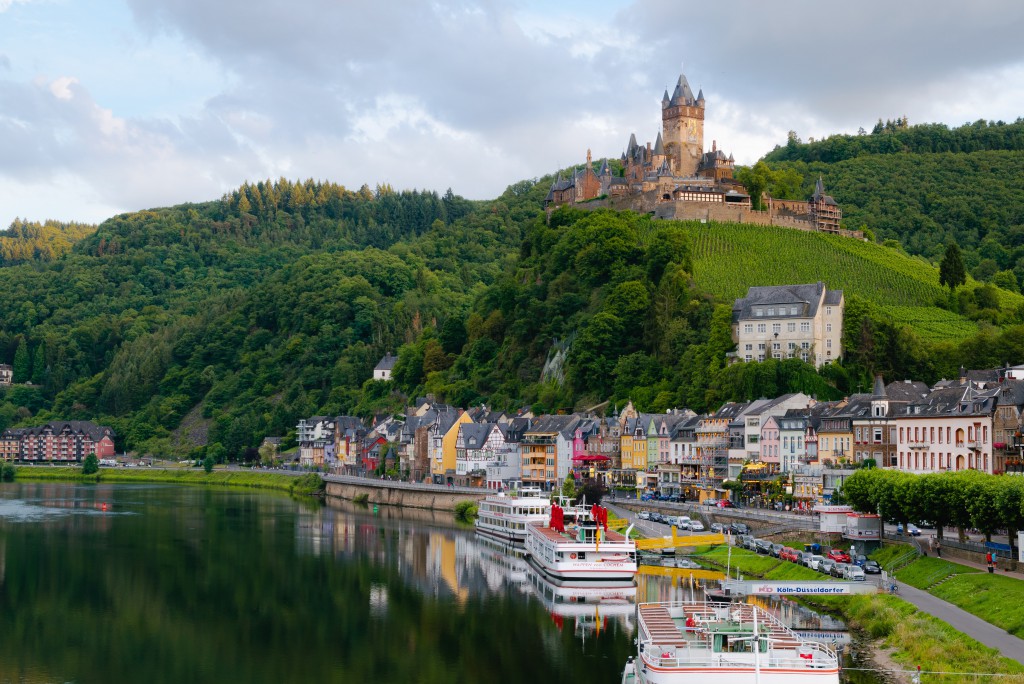 The birds are singing and the flowers are sprouting, now is the time to explore Germany at its prettiest! Hit the open roads, and escape on these ideal day excursions. Spring brings out the colorful and playful side of every German little town, but these ones shine especially bright, so keep reading to find out where you should travel to next!
Cochem, Rhineland-Palatinate
If you're looking for a relaxing day by the riverside, Cochem is an idyllic town that seems plucked from a fairytale. The Moselle River runs lazily at the foot of the hills with the 11th century romantic castle keeping a steady watch. You'll be enchanted by the Baroque architecture of the timbered houses and the nearby forest will only add to magical atmosphere. It will definitely be a day well-spent!
Distance from  K-Town: approx. 2 hours.

Bad Wimpfen,  Baden-Württemberg
Travel back to the time of knights in shining armor by visiting Bad Wimpfen. The remnants of the town walls still seem to hold one side in its place on its hilltop beside the Neckar River. You might want to find a high view point to truly experience the beauty of the city with its colorful half-timbered houses and steep-pitched rooftops so head over to the Blue Tower. You can also check out the Red Tower and take your time in the medieval armory and weapons museum.
Distance from  K-Town: approx. 1.30 hour.
Quedlinburg, Saxony-Anhalt
The Second World war was surprisingly kind to the little town of Quedlinburg, and much of it medieval history has been preserved. So much so that it is considered today as one of the best kept medieval renaissance towns in Europe and has even been named a UNESCO World Heritage Site. Narrow cobblestone streets snake in between century-old houses. You might even want to walk through the ancient Collegiate Church to discover the particularities of Romanesque architecture.
Distance from Graf:  approx. 3.30 hours. We would recommend stopping in Leipzig or Dresden on your way there.

Görlitz, Saxony
Wes Anderson fans might recognize Germany's easternmost town, Görlitz. As the backdrop of his movie The Grand Budapest Hotel, it gives you one more reason to explore it today! This little town has been thriving for centuries and is now home to gorgeous examples of Renaissance, Art Nouveau, and Gothic architecture. Due to its closeness to Poland, it came to be at the crossroads of  Czech, Hungarian, and Polish culture. The diversity of art, fashion, and food will take your breath away!
Distance from Graf: approx. 4 hours. We would recommend stopping in Dresden on your way there. You might also want to head over to Bolesławiec – to find some gorgeous Polish pottery.
Rothenburg ob der Tauber, Bavaria
If there is one little town you don't want to miss, it's Rothenburg ob der Tauber! Time seems to have stopped and preserved this medieval town under a glass dome. No wonder it is thought to be one of the highlights of the Romantic Road and it stunningly embodies the "romance". The charm of  the cobblestoned lanes and its narrow towers will surely capture your heart. You might even recognize it as the Vulgarian town in Chitty Chitty Bang Bang. Be sure to have your camera ready to capture unforgettable shots!
Distance from Graf: approx. 2 hours.
Germany is full of surprises that will leave you speechless. Discover towns and castles that will surely make your heart flutter, and explore even more of Europe with us!
Comments
Comments