Let's travel to… my childhood in a Bavarian village for Easter!
by Trip Leader Monika on April 10, 2020
With the current Corona crisis, hourly news and updates and all the restrictions and safety measures in place, it's sometimes hard to keep sane. It's even harder to deal with the circumstances given if you have been infected with the travel bug. What would you give for a little getaway right now? "It's completely unrealistic," you think? "International travel has been banned for the unforeseeable future!" True that… We love taking you through Europe and can't wait to do so again. But travel restrictions are in place and currently no one knows when we can start again. Stay tuned as we'll keep you posted as soon as the situation allows further planning. But in the meantime, why not discovering your new favorite destination from the safety and comfort of your very own house? Join us and you'll find ideas for some Corona-compatible holiday feeling!
By the way, it's Monika here and some of you might know me as one of Explore Europe Travel's Trip Leaders. With professional travel experience of close to ten years I'm used to telling passengers stories about exciting, historical, cultural, authentic… [you name it!] places in Europe. It's always about pointing out the highlights, the history, the food. Within Germany I picked what I thought people were interested in until I once asked a group what they would like to know specifically about my country. The result proved the point: It's the obvious that catches people's interest. The obvious that is that obvious to oneself to be forgotten about when having grown up with the obvious, obviously. So let me do the obvious and – with Easter right on our doorstep – tell you some of the weird (fun) stuff we did in our tiny Bavarian village to celebrate the resurrection of Christ. And maybe you find inspiration, want to copy stuff or just shake your head and have a good laugh about those weird Lower Bavarians.
When we were kids, of course, we were excited for the arrival of the Easter bunny. But truly the excitement started the week before Easter. While some countries like Finland do believe in the Easter Rooster bringing the eggs on Easter Sunday, our rooster played a different role: We were told that if the Saturday before Easter, we washed its legs thoroughly enough, it would lay colored eggs the next day. Trust me, I still feel sorry for that poor animal today, when thinking about three overly enthusiastic kids rubbing the poor rooster's legs like there was no tomorrow. To everyone's reassurance, we were very little, weak and the only blood involved was ours, scratching each other in our eager attempt to maybe get out an additional egg the next day, if doing a more proper job than the siblings.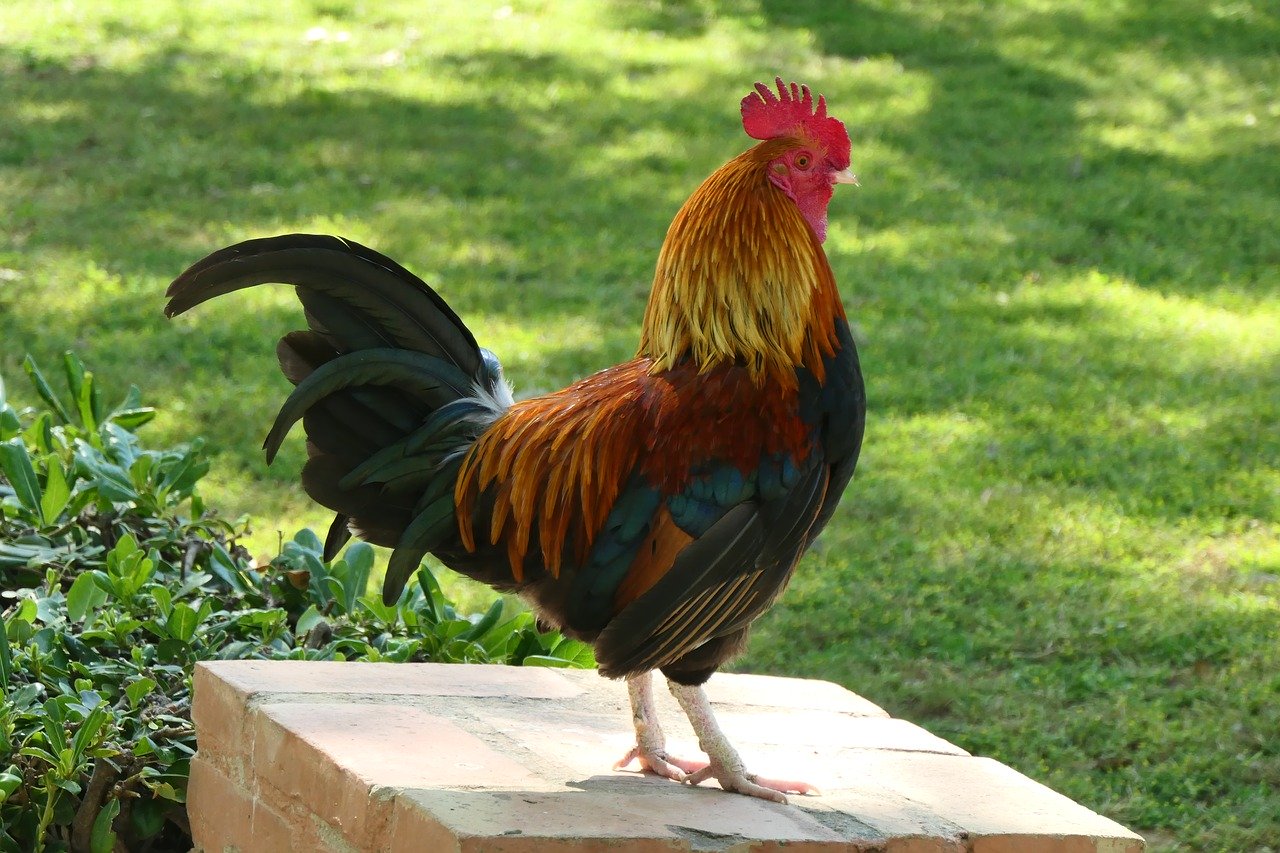 Then the waiting began and finally…Palm Sunday, the day of the truth. But also, the day of the "Palm Donkey". Another weird tradition, where the person of the family that stayed in bed the longest, was called the "Palm Donkey" for the rest of the day. To this date, I am not entirely sure why parents would play along making sure that their kids rise even earlier than usual and making their day just that extra time longer with cranky kids way before the usual bedtime. But well, they played along. And when the kids get older, it suddenly seems desirable to hold that title for the day. The only day ever I can recall my dad staying in bed until long after 9 AM, was the day when I had decided to become the "Palm Donkey". I might have announced it a bit too much in the days leading up to the – actually rather boring – event. I might have been a bit too sure about my victory. I underestimated my dad. He was competing. And he was adamant. But so was I. Only my little kid's bladder forced me to give up. Oh, how sad I was just to meet mum in the kitchen telling me that dad had been up early in the morning, just wanted to tease me and I was holding the title anyway. Parents!
But back to the rooster. It was time to check on the eggs aaaaand…of course, they were there. I don't quite know these days why we never questioned that a rooster did lay eggs in the first place, neither that they were colored nor that they were hard-boiled! I guess happiness is simply easier to achieve as a kid! 😊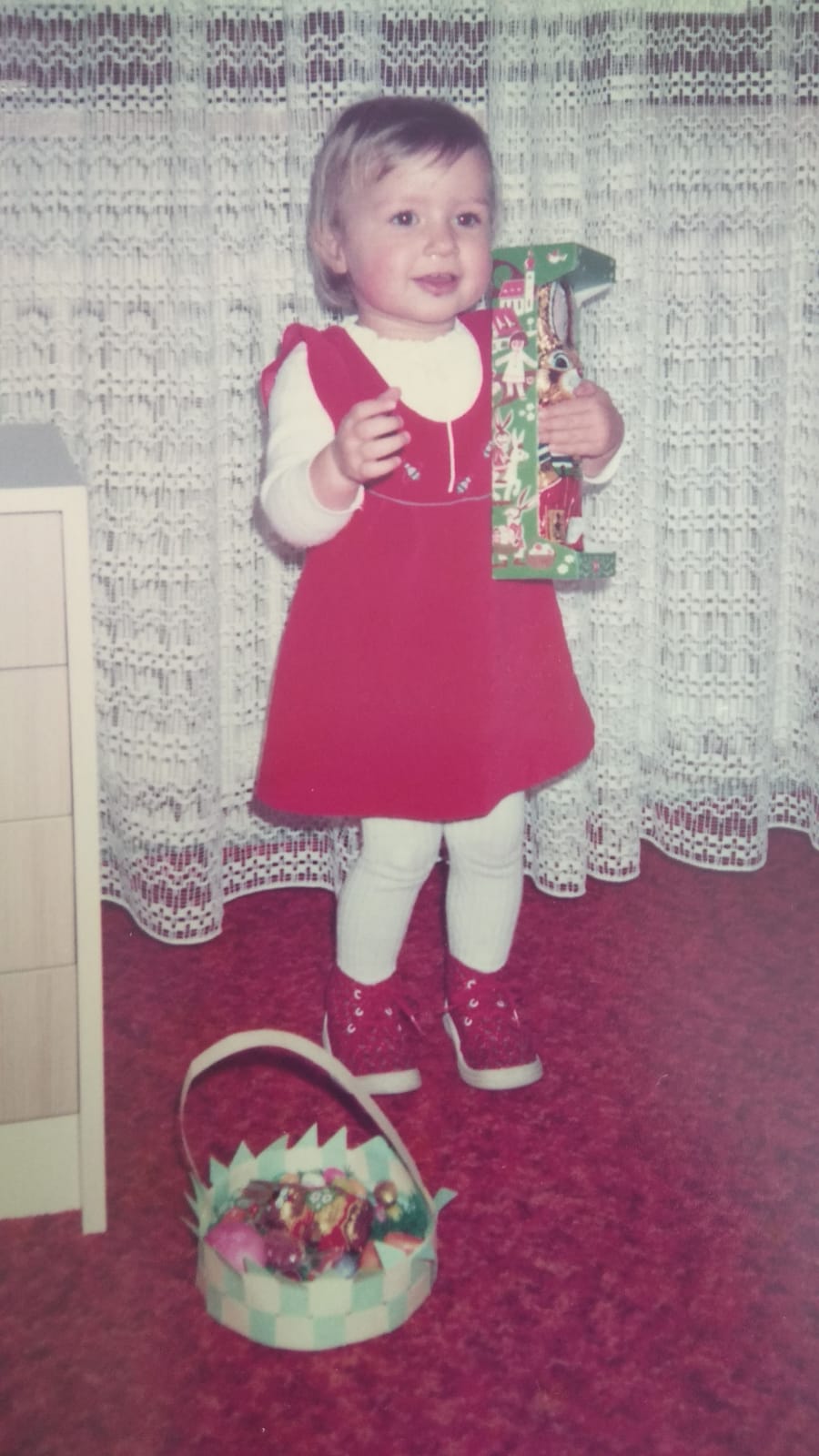 Good Friday was the next major step and a strict day of lent. Since we gave up on sweets for the entire time of lent since Ash Wednesday anyway, it was mostly about abstaining from meat and having simple food only. I recall it as one of the few days in our family when we would eat fish. Oh, how much I disliked fish as a kid and therefore I disliked Good Friday. We went for prayer in the afternoon and it was a day without music or other entertainment. Booooring!
On Saturday, we usually colored hard-boiled eggs in a family event. We never really questioned why the color was already in the kitchen for a few days. My mom explained once that it was because of the natural color we used and that it took longer to work properly. Today, I can smile about it having a good idea about her secret help in the rooster department the weekend before.
How to color eggs with natural colors
If you want to color eggs yourself, there's different ways to do it. Mr. Google has all kinds of ideas. We simply used an old pot since it might be hard to clean afterwards. Depending on the amount of eggs and color intensity, we wanted to aim for we made a brew with about 15 to 30oz of water and the following ingredients: turmeric (brownish yellow), red onion skin (red to brownish), spinach (green), beetroot skin (red to violet), grated carrots (orange), coffee (brown), birch leafs (bright yellow)…but you can be inventive yourself. The whole thing simmers for about 30 to 40 minutes. If you're after clear color, then strain it; if you don't mind a pattern, just leave the coloring product in the pot. Add a spoon full of vinegar to intensify the coloring effect, clean your eggs thoroughly and boil them in the brew for about 10 minutes. To reach even coloring, use a spoon to turn the egg a couple of times. Once they have the right color, take them out carefully with a spoon and let them dry. A Q-tip can be of help, if you want to add any ornaments or other artistic features. Simply dip it in vinegar or lemon concentrate and be the artist. Rubbing eggs with oil in the end makes them shiny!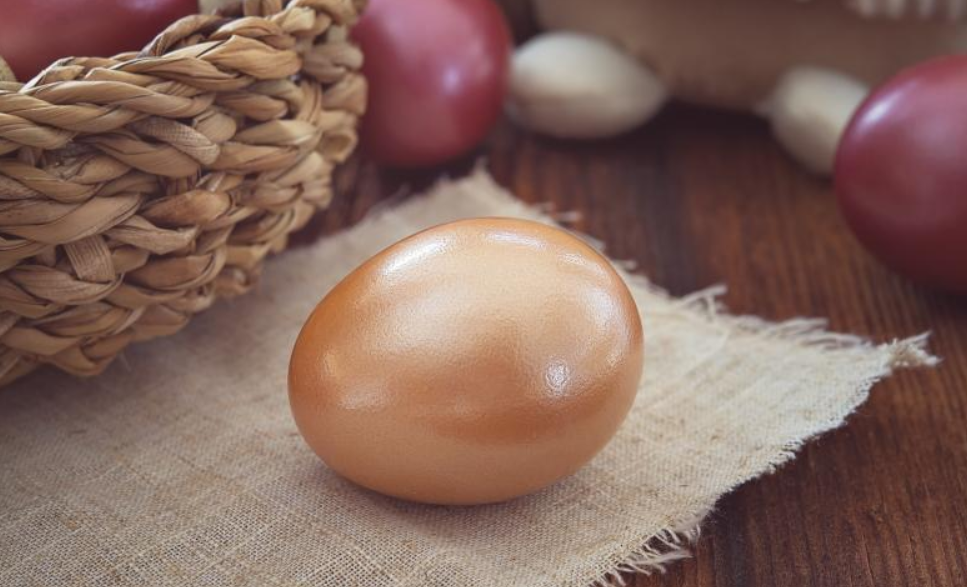 On Easter Sunday we went for mass, where we took our food in baskets for sanctification. The basket included the colored eggs, an Easter Loaf (special bread for Easter with a sweet(ish) taste), smoked and boiled ham, fresh horseradish, salt and a cake in the shape of a lamb that was supposed to depict the revived Christ. Mass was usually held in the early morning at 5 AM. There was no usual breakfast or lunch time, but a family brunch which included nothing but the food above. If you think that my family made up this tradition, it's proven for certain areas as early as the 7th century, for Rome since the 11th century! Occasionally, my dad would have a bottle of beer sanctified for himself. Not sure if that was of any help. 😉
At some point in the early afternoon the excitement was big again because one of my parents was sure to have seen the Easter bunny in our garden, so we went on a hunt for some small treats of eggs, chocolate eggs and, of course, a chocolate bunny! One year, the bunny had a bit of a tough job since it snowed in the morning and we noticed that the bunny must have been pretty big according to its mark left. Today, I'd suggest a male size 10, haha. And one year there was a bit of disappointment since our dog was the quickest on the hunt. Trust me in saying that there were many tears involved!
By the way, the food scraps were never thrown away. Eggshells, meat rind and the like were saved and brought out into the fields on Easter Monday in the hope for a good harvest – they were sanctified after all. Not everyone had a farm, but if you didn't, then the garden was the target.
This was just a sample of the many traditions that we lived in our family for Easter. There'd be plenty more! Do you have any Easter traditions? Feel free to share them with us and stay tuned for further virtual travels with us until we can hit the road again… HAPPY EASTER! 💚🌷
Click here to follow us on Instagram.
Comments
Comments