Tina's Travels: Prague, Czech Republic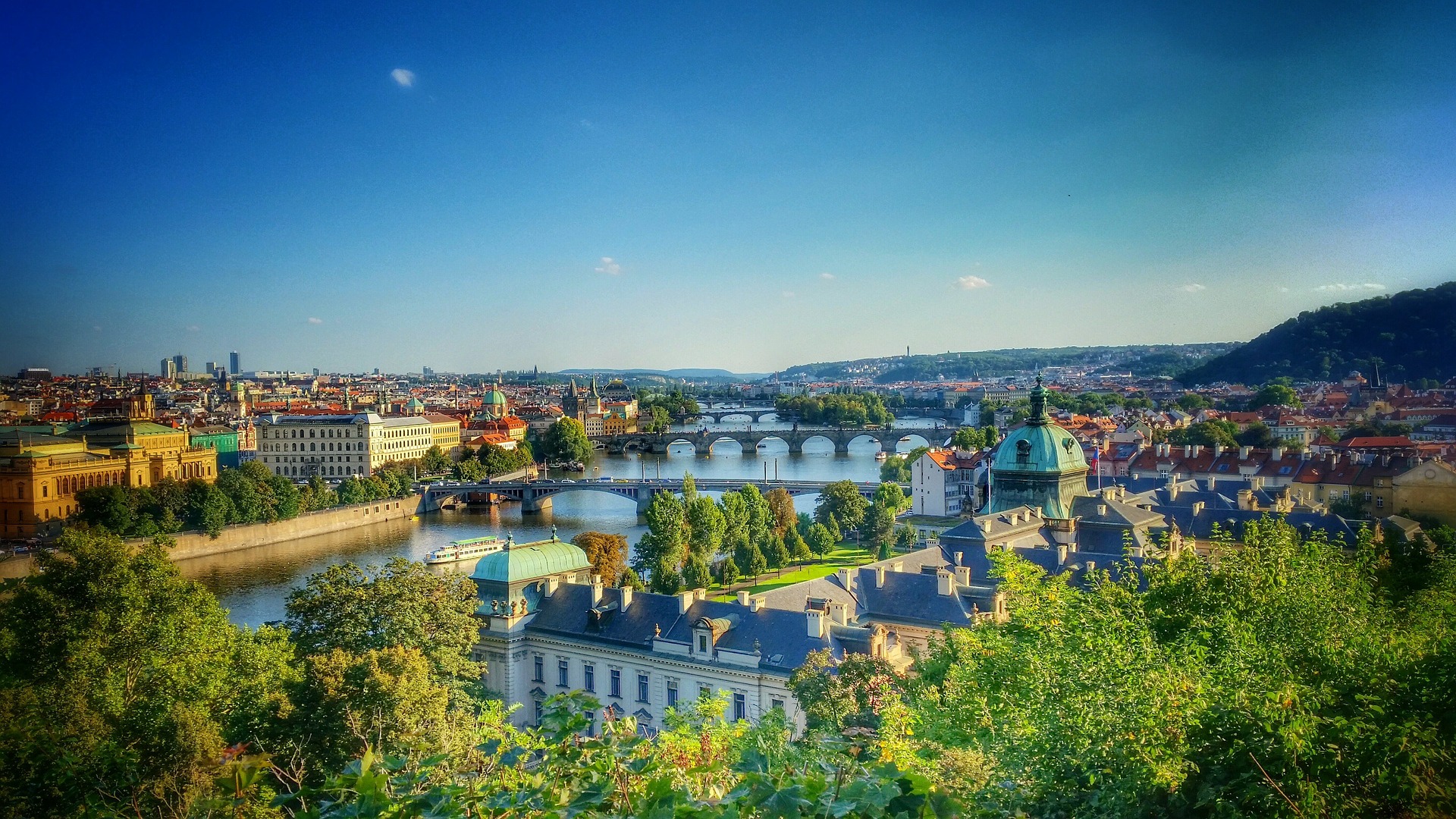 by Tina Louise on
Prague. Don't you just love that word? It sounds romantic and mysterious. It brings to mind blockbuster movies I have seen in the past with Tom Cruise and Vin Diesel amongst mysterious locations with intriguing people. What was I expecting? Nothing. What was I hoping for? Beauty and history. What did I get? Read on.
Prague by bus is an amazing adventure and only about three hours from home. Why have I never gone??? Someone said they felt like they had dropped into the back lot of a movie set when walking through the Old Town in Prague. This would be accurate as many large movies have been filmed here over the years. Hollywood apparently loves the Czech Republic. You have a good idea of what I was seeing if you watched Mission Impossible (the original), the Illusionist, or the most recent remake of 007 Casino Royale.
Now, back to my visit. Cobble stones and green spaces fill the Old Town. After a relaxing bus ride across the border, we began our tour. First stop; the largest working Palace in the world. It seemed to go on for miles. Several gardens are free to see but a visit inside may be on the itinerary for next trip. Yes, there WILL be a next trip. We walked narrow curved streets and marveled at the museums and universities. It was a hot and muggy day with ice cream vendors teasing us as we walked the city. The buildings look like the picturesque European homes and businesses we have come to think of from watching films and shows.
Along the way we found the Prague State Opera and the Astronomical Clock. I have never been to an opera performance and believe Prague will be my first experience. Our one day visit did not allow enough time to take in a production but it is on the list for next time. Wagner apparently loved Prague and the Opera House is proud of the affiliation. The clock was an amazing work of art with brilliant jewel colors, two faces that told the day of the year as well as the location of the moon, time and other workings that boggled my mind. Our guide gave a great talk about this and the Procession of the Apostles that happens every hour. People line up to see the opening of the doors at the top of the clock and see the Apostles move in and out.
Our tour was full of information and we were left on our own for the afternoon. It was time to eat. I do love to eat. If you have read any of my previous entries you know I like to try new foods. I believe you can feel the city and know its people through the food. Some are spicy, some are saucy and some are mellow. We found a restaurant just across the street from our ending point that is owned and ran by local Czechs. Our guide was unwilling to give many eateries her stamp of approval as she was unsure who owned or ran them but this place she was sure had good food and service.
Kolkovna Celnice was the place. It has the ubiquitous outside seating and no air conditioning inside as is typical of most European restaurants. The feel of the place was old world and I was happy to sit down for a little while. When I asked for a recommendation the waiter quickly told me to try the Roast Duck with dumplings and two different kinds of cabbage. Recommendation accepted. Was I ever glad I took his word. This was one of the best meals I have ever eaten. I almost cried when I could not finish it as the portion was enough for two people. Heavenly.
Once my hunger was handled the remainder of the day was spent walking and touring the Old Town. This area during the day is extremely touristy and it is hard to find shops that are not geared toward the traveler. I am not a fan of souvenir shops but did find a small place that sold hats from a Czech company, TONAK, which has been in business since about 1800. Yes, I bought one. I love hats and try to find one for every country I visit. These are usually something indicative of the place and this was one of my best finds.
As a last bit of my story, let's talk about the Charles Bridge. It is a pedestrian walkway and a beautiful span. Statues are spotted along the edges and the river view is fabulous. This walkway is full of local artisans and craftsman that live and work in Prague or close to it. Our guide recommended coming back after our tour and it was worth it to see the beautiful paintings, drawings, woodwork and other crafts. All sellers on this expanse must be local. No vendor is allowed with mass produced trinkets and baubles. (Have I mentioned how much I love local producers and do not love those that aren't?)
Once night falls, there is much more to do than shop and wander as Prague is a young city and has an active night life. You can find music venues to suit any taste and shows to fill in for those that want something more serious or comedic. As we left before night fell, this is again, something to add to my ever growing list of things I want to do on my next adventure in Prague. It was a wonderful day spent with friends eating amazing food, shopping for local items, and overall just relaxing for a day. On the bus we climbed and enjoyed the sunset as we were driven home. Why does anyone drive when you can travel like this?
Take Away's:
See the Palace and wander the grounds. It is an amazingly beautiful, if rather sprawling, complex and worth a visit.
Wear comfortable shoes: comfortable, supportive shoes. Cobblestones are beautiful to look at but killer on feet and backs.
Watch the Procession of the Apostles on the hour at the Astronomical Clock. It is free and a true work of craftsmanship.
Buy a souvenir from a local artisan or a hat from TONAK.
Walk the Charles Bridge. It is a lovely walk with statues and local craftsman. The river is not overly large but is just right to stand and look down upon.
Take in the night life and spend the evening listening to jazz or seeing a production at the Opera.
Visit again, and again, and again…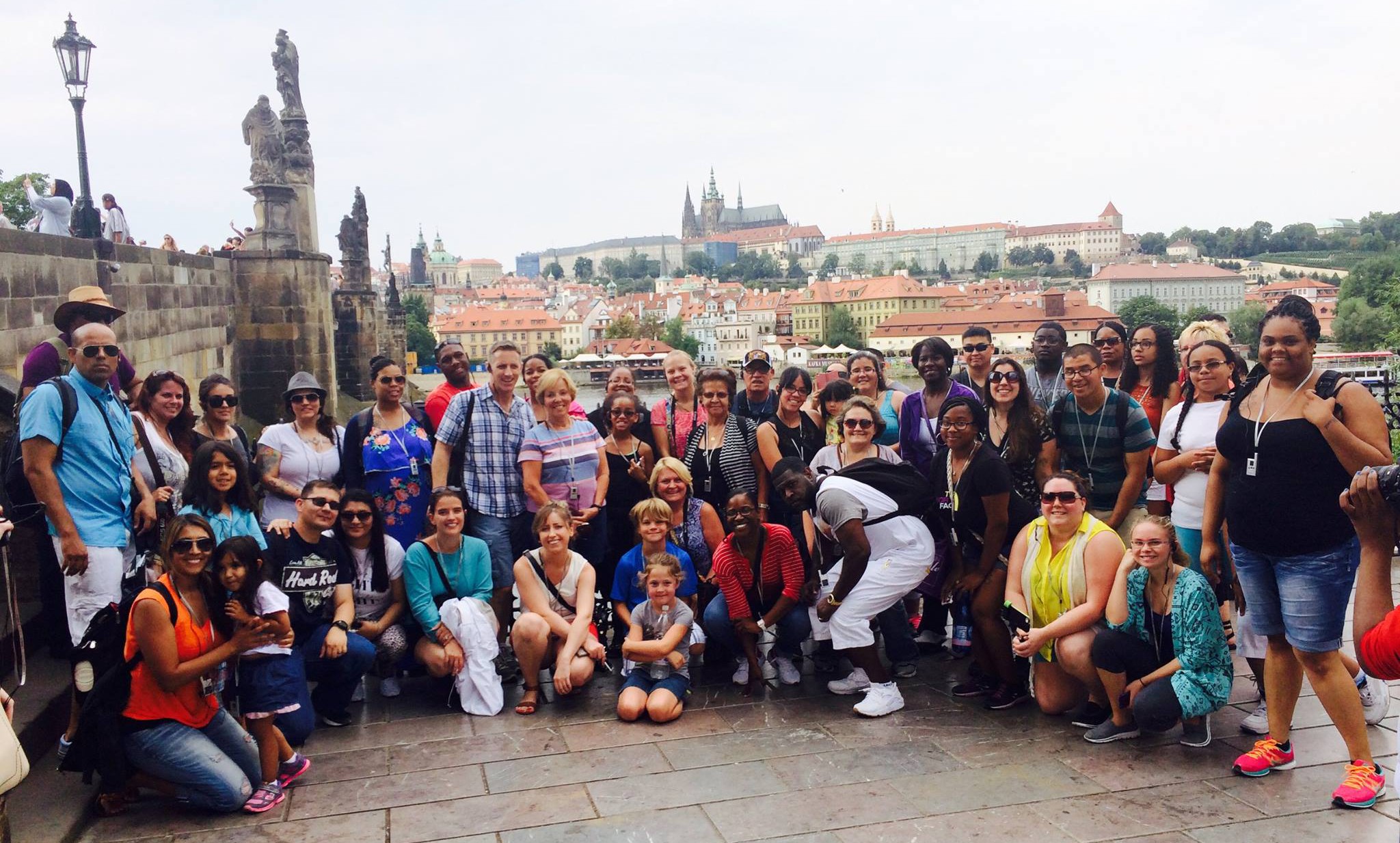 Comments
Comments