Alexis Travels: Top 10 Musts When Visiting Barcelona, Spain
by Alexis TUCKER
Choosing what to do when Barcelona is bustling with options that range from going to the beach to seeing all of Gaudi's masterpieces. It is a difficult decision to make. You obviously should go to the beach if you are a sink your toes in the sand vacationer and you must see the Picasso exhibition because when else will you see that many Picasso works collectively in one place, but how do you choose what else to partake in? These are 10 must see/experiences besides the beach and browsing Picasso's masterpieces that you have to experience when in Barcelona. Luckily, I had the pleasure of doing all of these things while on our trip with Explore Europe Travel and I can share my travels with you. If you are travelling with EET I would suggest going on the guided tour to get a feel of the city. If you are not huge into mapping out your itinerary, this will prove to be very beneficial to you. The guided tour is led by a local to the city and will swing by many of the popular attractions.
Casa Vicens and/or Casa Mila
You can't go to Barcelona without a stop to see Gaudi's work. Casa Mila has an interesting exterior that looks like wavy bones and has a terrace with a few views of the city. It does get crowded so grab a ticket online to skip the lines. If you don't have time to book a ticket online, skip Casa Mila and go to Casa Vicens without having to wait in a line. Tucked away in a less touristy area, Casa Vicens, Gaudi's first house that he worked on, is waiting to be explored. I actually preferred Vicens over Mila. I found the architecture to have more details of interest to me so you may choose one over the other.
Opening hours: Mon-Sun 9am–11pm
Tickets
Parc Guell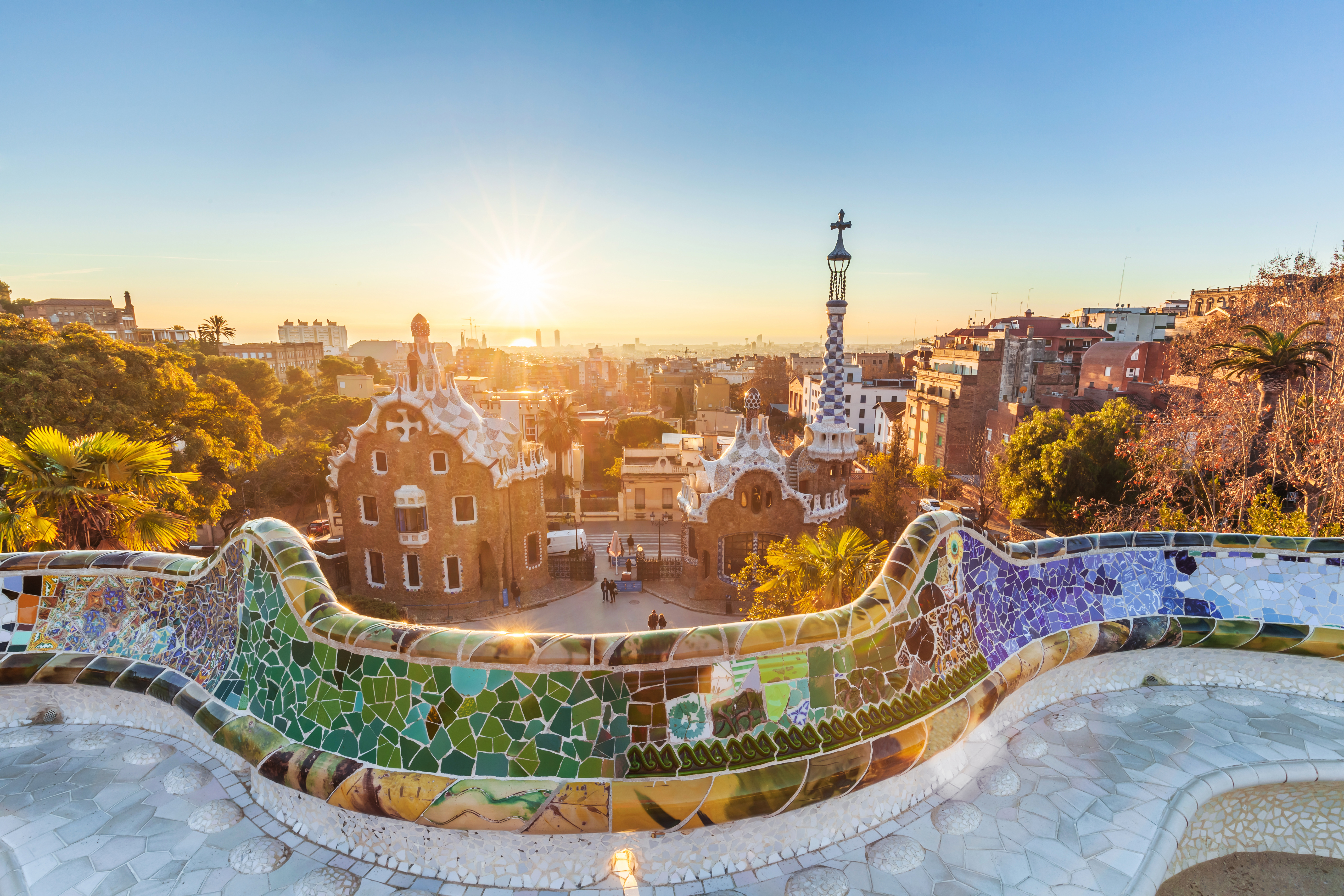 Head to Parc Guell around sunrise for a less crowded experience & for some killer views of the buildings and city. We arrived at 8am so the crowds of Instagrammers were already present so I suggest getting there around 6:30 if possible. Grab breakfast on the go and enjoy the views with a little picnic. After taking in the views you can walk the park, enjoying the architecture and wide range of colorful flowers.
Opening hours: Mon-Sun 9:30am–7:30pm
Tickets
 8. Tapas at La Tasqueta de Blai
We did a bit of tapas hopping on the street where La Tasqueta de Blai is located and this tapas joint was by far our favorite. The one thing you need to know about tapas joints is that they count your toothpicks at the end and that is the total price. Some tapas cost more than others and you can tell by the toothpick design. The tapas here were the most unique, freshest, and had the largest variety. The service was also the best out of the 5-6 places we stopped at as well. Grab a strawberry mojito with your tapas and ask for light ice. The mojito's were also very delicious!
Opening hours: Mon-Sun 12pm–12am
Prices and booking
Casa Batllo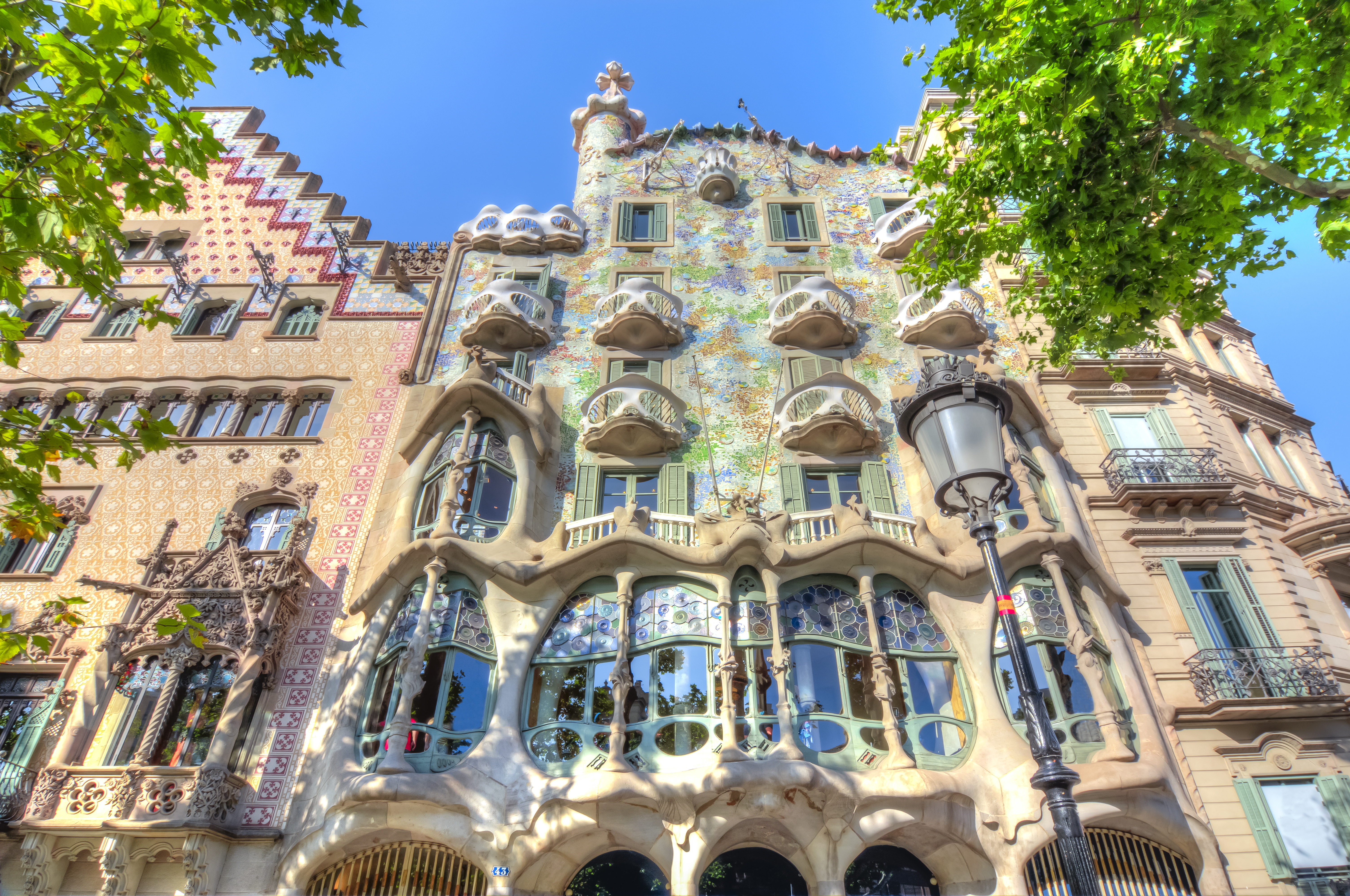 Out of all of Gaudi's houses, Batllo was my favorite. We purchased the sunrise tickets online which allowed us to enter one hour prior to standard opening time. I am extremely glad that we got these tickets because that meant we could get to the next place on our itinerary early in the day to avoid crowds. We were the first to enter the house, but there were still about 20 others who had the same idea as us. The staff staggered the entrance in by about 3 minutes which allowed for less crowing in the rooms. I cannot guarantee that they do that as the day goes on. Casa Batllo has the most ornate exterior and the interior has a movement in the architecture that gives the appearance of ocean waves washing over. The building is truly innovative in the architecture world.
Opening hours: Mon-Thu 9:00am-8:15pm, Fri-Sun 8:30am-8:15pm
Tickets
La Sagrada Familia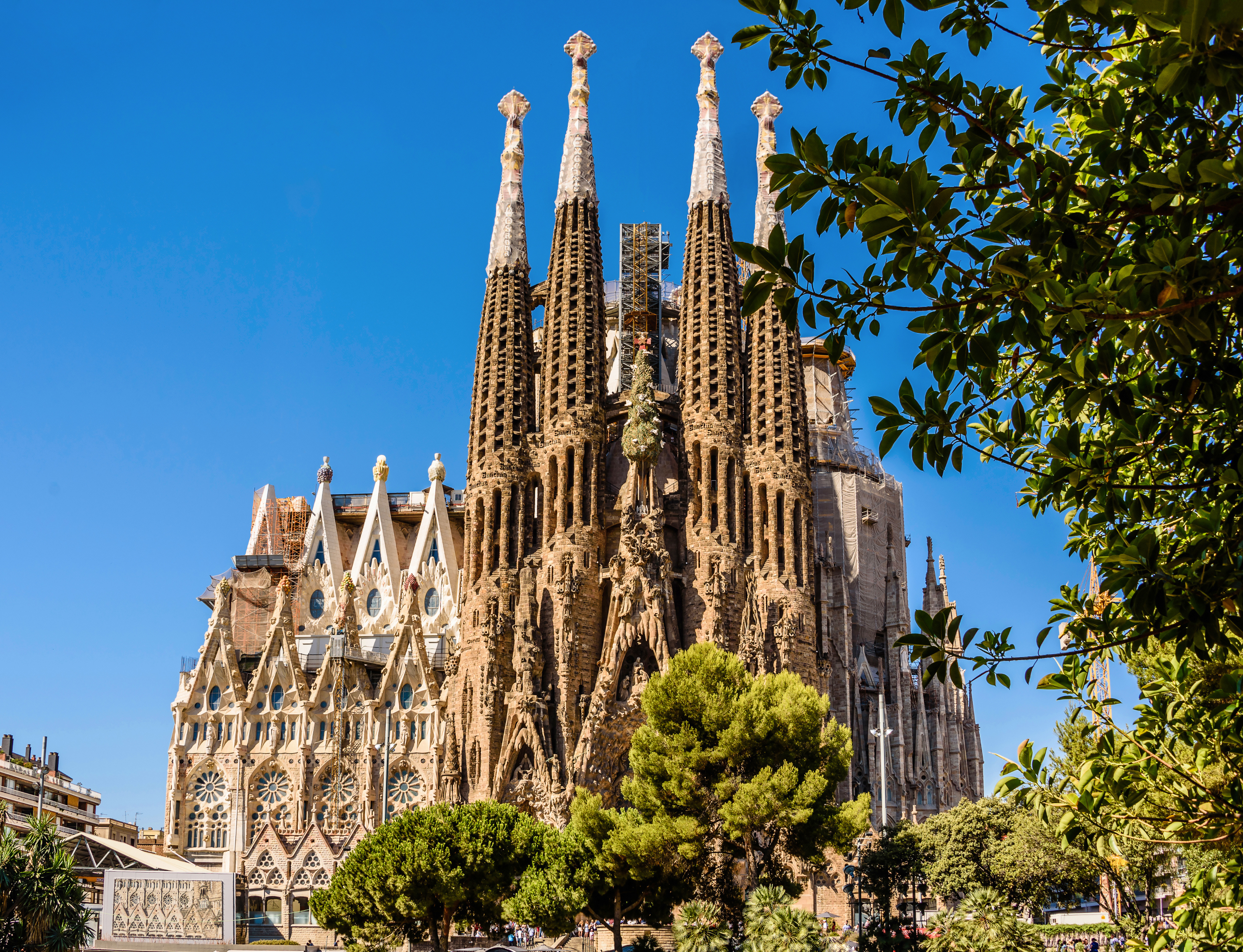 La Sagrada Familia is the most popular attraction in Barcelona. You must buy tickets online in order to go inside. I didn't want to lock us into a specific time since majority of our tickets were during a specified time. Due to this, I wanted to wait until after our first day of visiting Barcelona before purchasing tickets. Upon our arrival in Barcelona I realized I left my debit card at home so we were unable to order tickets online. That didn't stop us from admiring the church though. We made our way to a hidden terrace at the top of the Ayre Hotel Rosellon where we ordered pineapple & strawberry mojitos. We sat under an umbrella and enjoyed a direct view of the church from there while chatting about our day thus far. This is a great alternative if you cannot make it inside of the church or if you are one to avoid crowds.
Opening hours: Mon-Sun 9am-8pm
TicketsTickets
Recinte Modernista de Sant Pau
Another option, if you want to get away from the crowds and heat that I suggest is a stop at the Recinte Modernista de Sant Pau. You can purchase a ticket online for a specific day and not be locked into a time. Recinte Mondernista de Sant Pau is made up of many buildings that once were used as a hospital for the sick. The splendor of these buildings is marvelous because they are decorated in an art noveau style. It is the largest art noveau complex in the world! I am amazed at how overshadowed this place truly is and by the lack of visitors it recieves.
Opening hours: Mon-Sun 10:00am-6:30pm
Tickets
Churros & Chocolate at Xurreria Laitana with a view down the street
The best churros we had were freshly made at Xurreria Laitana . We ordered the chocolate with our churros. Ask for a dash of sugar on the churros and use the chocolate to dip them in. It is rich, but I promise you won't want to share because it is that good! Our entire trip we continued to crave these bad boys. I suggest eating in, but if you'd like, you can take your churros and chocolate to go for a cheaper price. Before you leave this hole in the wall, make sure to cross the street. You will see the Barcelona Cathedral peeking out. Walk down the alley halfway & snap a show because it is hands down my favorite alley view in Barcelona.
Opening hours: Mon-Thu 7am–1pm, 4:30–8:30pm, Sun 8:00am-1:30pm, Sat – closed.
More information
Flamenco Show at Palau de la Musica
You can't go to Spain without seeing a flamenco show! Although this show is pricier than most Flaminco shows in the city, this is definitely the top show. You can tell how passionate the performers truly are and the scenery of the art noveau interior is breathtaking! Most people book tours of this building by day, but we knocked out two birds with one stone by booking their flamenco show. Make sure to arrive early to take in the extravagance of the building. We enjoyed our spots in box 13, seats 2 and 3, and we loved that we could move our chairs around whereas many other seats you could not. The show lasted a little over an hour and a half, which is longer than many other shows so we got a bang for our bucks. Then, the following day we came back for drinks at noon to enjoy the stunning bar inside of the Paula de Musica.
Opening hours: Mon-Sun 10:00am-3:30pm
Tickets
Terrace views from the Barcelona Cathedral
The Barcelona Cathedral is beautiful in its own right, but the thing that really seals the deal is between 1000 and 1200 you can see the best views of Barcelona's city for only 3 euro on the terrace of the cathedral. The forefront to this view is the spires of the church itself, which is swoon worthy! After you grab all of the beautiful photos and videos you can from the terrace make sure to stroll around inside the church admiring the stained glass. On the way out, stop at the gift shop for a beaded bracelet or rosary. For a vintage treasure check out the antique market that is often directly in front of the church entrance for a unique find.
Opening hours: Mon-Fri 8am–12:45pm, 1–5:30pm, 5:45–7:30pm, Sat 8am–12:45pm, 1–5pm, 5:15–8pm, Sun 8am–1:45pm, 2–5pm, 5:15–8pm.
Tickets
Mercado de La Boqueria
The Boqueria Market is colorful and bustling with activity that really draws you into the culture. Do not pass this market up and make sure to go on an empty stomach to really take it all in, literally! Grab yourself a fresh fruit smoothie and sip on it while walking around. Leave with a bowl of fresh fruit from the Boqueria Market and some fresh olives as well for grazing on later. You can also get the olives vacuum sealed like I did. In addition, you need to try the ice cream macarons. There are about 6 various flavors and each one is mouthwatering. They are difficult to find so make sure to look closely! You will not be disappointed.
When visiting a large city like Barcelona, it is difficult to decide where to spend your time and money. These top 10 are a helpful outline for your itinerary. I suggest 4-5 days in Barcelona or two weekend trips so that you do not get overwhelmed because this colorful city has so much to offer from the food, culture, architecture, and views that you don't want to miss a beat.
Opening hours: Mon-Sat 8am–8:30pm
More information
Have you ever visited Barcelona? Tell us about it in the comments below!

Follow Alexis — A Southern Belle's Fairytale on Instagram & Facebook
Take Away's
Book in advance! Rome is very popular with visitors, and especially in the summer months attractions can become very crowded, so booking ahead where possible is key. We recommend pre-booking online around 2-3 weeks in advance.
Although the Barcelona Card offers discounts on a variety of attractions, the free admissions it offers are mostly limited to museums. If you plan on immersing yourself in art and history, then it could save you loads. If not, check out its discounts on everything from tours to tastings to flamenco shows, and do the math. It works as a travelcard across all public transport networks too, but the Hola BCN card might be more suitable for your visit.
Get to know Barcelona with Explore Europe on our upcoming trips:
Departure Graf:
Comments
Comments