Departure K-Town: Barcelona (Columbus 4-Day Weekend)
Celebrate Columbus Day in Barcelona, Spain! Home to Flamenco, delicious Tapas, beautiful beaches, and the warmth of its passionate people, Barcelona offers something new at every turn.
Let us handle the details
Private Transportation

Experienced Trip Leader

Handpicked Hotel

Breakfast Buffet

Local Tour Guide
Your trip includes
• Round-trip direct bus transportation
• Parking lot in Kaiserslautern
• 2 nights of 4* hotel accommodation in Barcelona
• Daily breakfast buffet
• 4 hours Barcelona Highlights City Tour by bus with local tour guide
• Explore Europe Trip Leader
• Headsets for flexible sightseeing
• Hotel city tax
Your trip highlights
• Barcelona's lively beaches
• Flavorful tapas and flowing sangria
• Artists and buskers on La Rambla
• The masterpieces of Picasso, Miró and Dalí
• Colorful markets and creative boutiques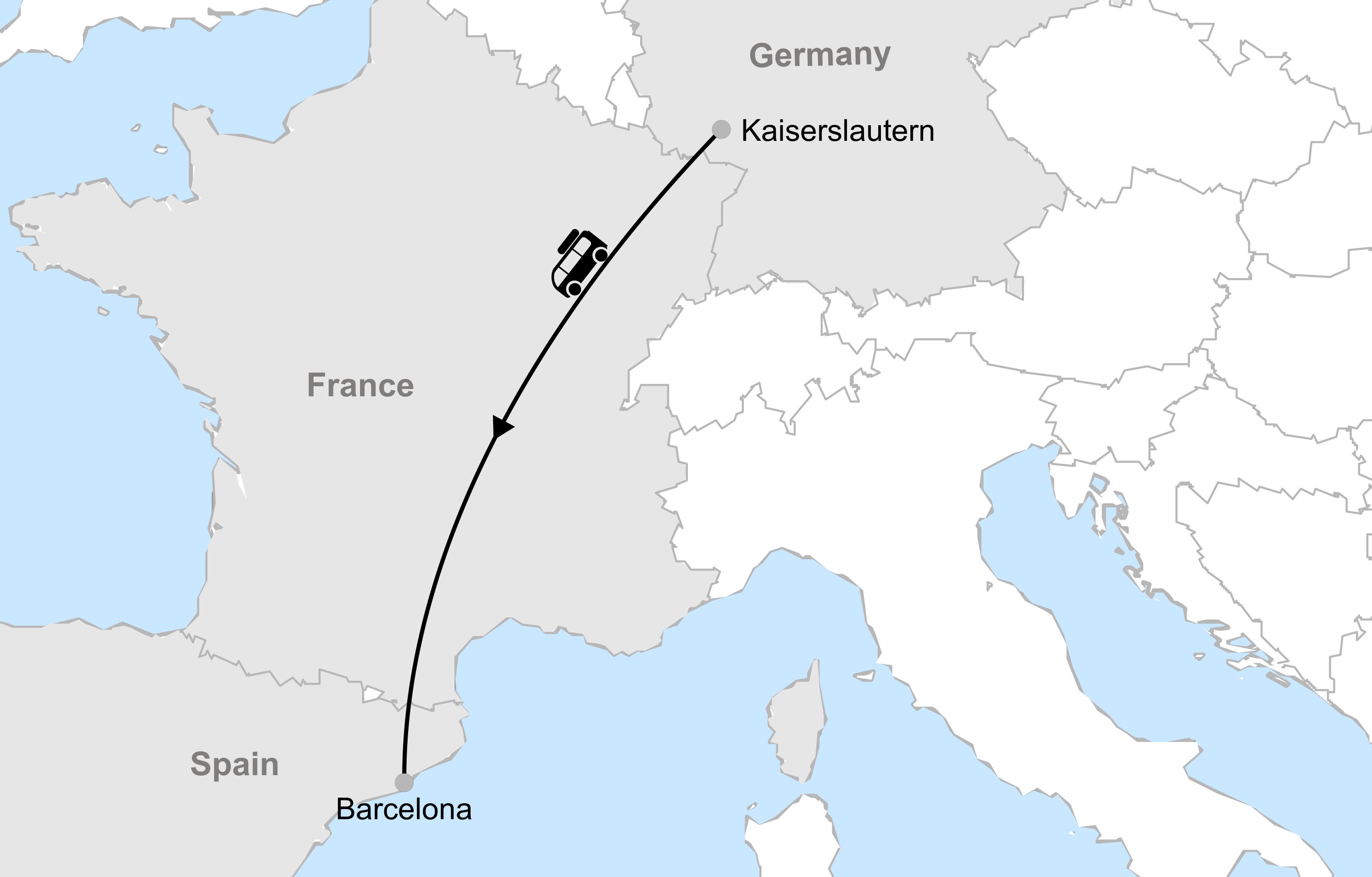 Day 1 ( Thursday, October 6)
Depart after duty at 6:30 pm from Kaiserslautern and travel along the highway by bus to Barcelona in Spain.
Day 2 (Friday, October 7)
On arrival in the afternoon, you will be checked in to your hotel, where you will have time to relax and explore Barcelona on your own. Now you can head out for an orientation paseo (stroll) and see Barcelona's Rambla with its great food, gorgeous architecture, and vibrant street life in the heart of Barcelona.
Day 3 (Saturday, October 8)
After an included breakfast buffet, a local guide introduces you on a 4-hour panoramic city tour by bus to the highlights of Barcelona:
Some of the highlights include:
• La Sagrada Família, Gaudí's famous masterwork-in-progress
• Passeig de Gràcia, past Gaudí's "house of bones"
• Plaça d'Espanya and the soaring monument to Christopher Columbus
Then, take the afternoon to explore the city on your own or add an excursion for the evening:
Guided Optional Excursion – Barcelona Flamenco Show 17€ per person
Discover why UNESCO has declared flamenco to be one of the Masterpieces of the Oral and Intangible Heritage of Humanity during this evening's show. Originating in Andalusia, this style of dance combines guitar playing, singing, clapping, and dancing.
Day 4 (Sunday, October 9)
After an included breakfast buffet, spend the day at your leisure in Barcelona. Continue on to Kaiserslautern in the evening at 8:00pm.
Day 5 (Monday, October 10)
Arrive in Kaiserslautern around 11:45 am.
BOOK IN ADVANCE AND SAVE
Early Bird: Book this trip by August 1 for only €379 and save €20 per adult!
Regular Price after August 1 is €399 per adult
Prices are per person, based on two adults sharing. Single room €90 extra.

Covid-19 On-Trip Requirements & Safety Measures: Explore Europe requires our guests to be fully vaccinated, recovered or receive a negative PCR or antigen test within 48 hours of trip start*. Your Trip Leaders will check for proof on the first day of your trip.
*We'd keep you informed of any changes that would apply to your trip, as we follow the COVID-19 requirements from each country/region.
Meeting point for the start of the trip: Your trip starts and finishes in Kaiserslautern, Germany.
Address: Daennerplatz, 67657 Kaiserslautern (free to park for our passengers)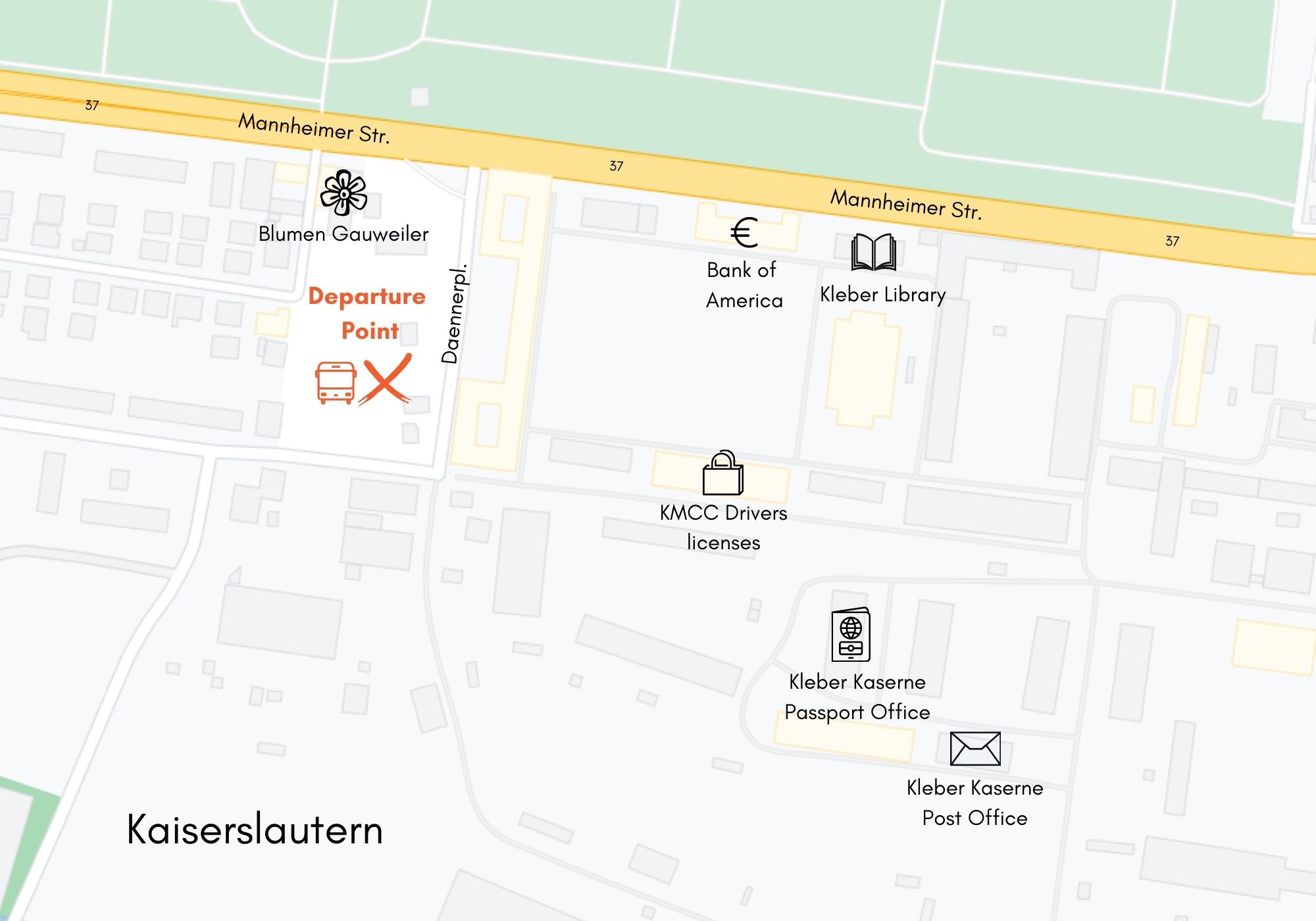 IMPORTANT NOTE REGARDING PASSPORTS: A valid tourist passport is required for this trip. Please make sure that you are traveling with the appropriate passport.
Here you can see what our travelers say about us!
See more reviews on our Facebook page: https://www.facebook.com/exploreeuropetravel/reviews
How´s the weather?
Meeting point for the start of the trip: Your trip starts and finishes in Kaiserslautern, Germany.
Address: Daennerplatz, 67657 Kaiserslautern (free to park for our passengers)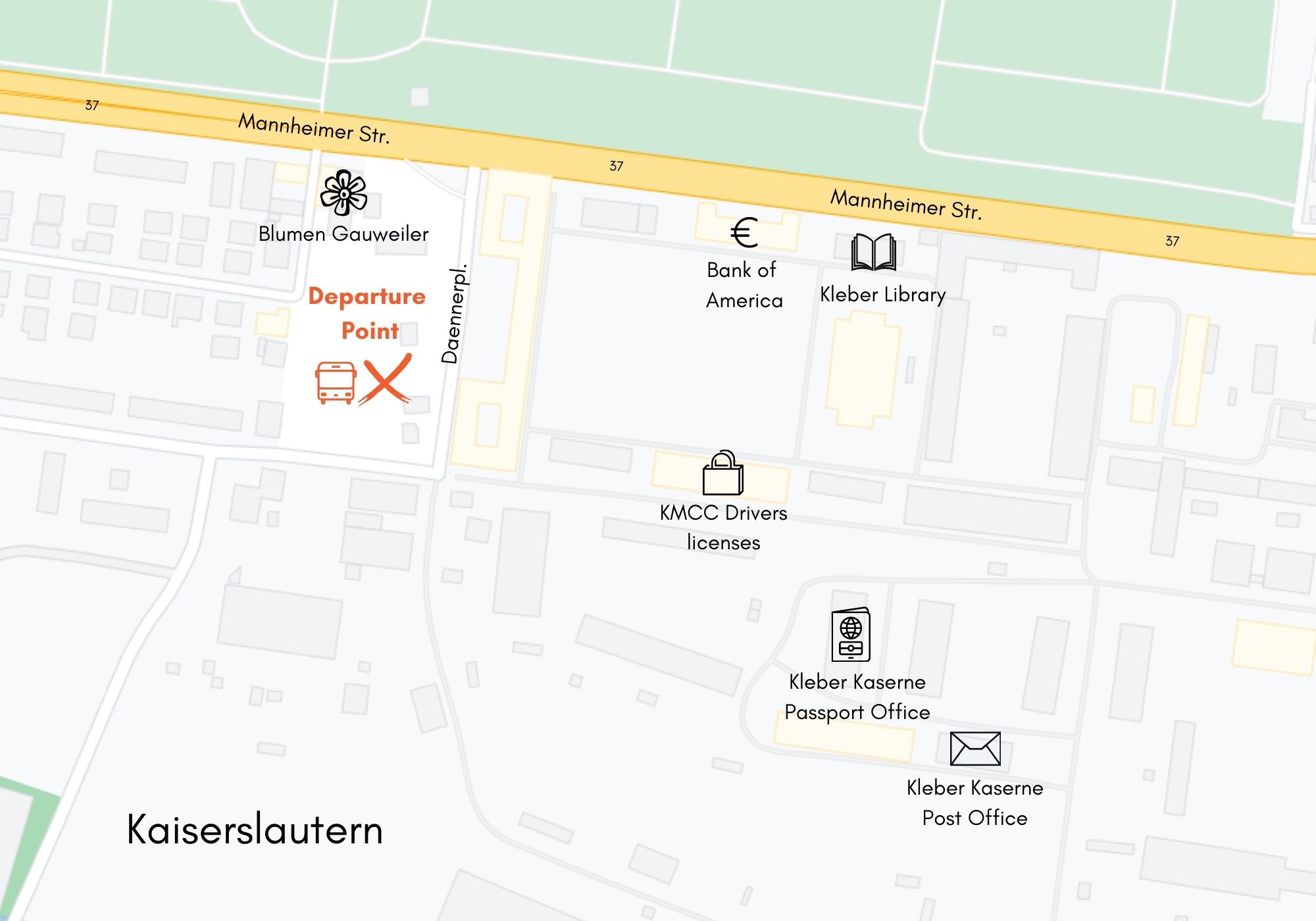 Passport and Visa Requirements
Explore Europe enforces the requirement to possess a tourist passport for all trips outside of Germany. Should you come to the departure point and present the incorrect passport, you will be turned away with no refund, per our cancellation policy.
Important passport rules are as follows:
If you have a passport with a SOFA stamp on any page (a "No-Fee" passport), you are provided permission to reside in Germany, NOT to travel outside of Germany. You have to have a tourist passport in addition to the SOFA/"No-Fee" passport to travel outside of Germany. You cannot travel with a RED Official passport as that is used only for the purpose of a mission or deployment. If you have a passport with a detachable SOFA card clipped inside, it is acceptable to travel with as that was issued originally as a tourist passport. If you are not sure: a tourist passport will be BLUE and will be valid for 10 years for adults. It cannot contain a SOFA stamp on any page or it is not acceptable. A child's tourist passport (under 15 years of age) is valid for 5 years, but will not have a SOFA stamp in it anywhere. All of this information has been verified to be correct with the Grafenwoehr Passport Office.
Baggage Allowance
Each adult is entitled to one luggage and one personal item. Luggage should be able to be stored below the bus and the personal item should contain whatever you might need on the bus. Pillows and blankets do not count for the personal item. If you have additional items such as strollers, carseats, etc. please send us a message to make those arrangements.
Clothing & Packing Tips
To ensure you're comfortable while out exploring, we recommend packing lightweight, loose-fitting clothing that can be easily layered. For sightseeing, we suggest bringing a sturdy pair of walking shoes or sneakers, as well as a lightweight sports jacket or rainwear. If you're planning a visit to a high-end restaurant or performance, you may also want to bring dressier attire. Also, please remember that it's preferable to avoid showing bare legs or shoulders during visits to churches or other religious sites (entrance may be denied on this basis).
Health
There are no major health risks associated with traveling to Spain. Be sure to check with your doctor or healthcare provider for the latest updates and travel requirements.
Cuisine
Catalonian cuisine is markedly different from food in other parts of Spain. Nearly every restaurant will offer pa amb tomàquet—toasted bread with tomato and olive oil—as an appetizer. Hearty stews such as escudella and ollada are paired with local vegetable dishes such as escalivada and calçots con romesco. Crema Catalan is the best-known local dessert, but you won't have to look far to indulge your sweet tooth.
Transportation
Included transportation is by spacy, comfortable, air-conditioned bus. In your free time, you may wish to explore Barcelona on foot or by public transportation. Purchase tickets at vending machines. Barcelona offers both underground transportation and bus service to the city's major attractions. Subway and bus tickets may be purchased separately or in bulk.
Electricity
Spain operates on the European standard of 220 volts.
Currency
The euro is the currency you'll use on tour. Better rates of exchange are usually available in your destination countries, although it's worth ordering some currency from your local bank to use when you first arrive. We advise that you take a combination of bank/ATM cards and credit cards, as needed. We suggest that you inform your bank and credit card company of your travel plans, so that they won't confuse your international purchases for fraudulent charges.
Here you can see what our travelers say about this trip!
Have you been on a trip with us? We appreciate each of you and would love to have your comments and experiences posted for the consideration of future and prospective travelers.
We recommend you get travel insurance to reimburse you for unforeseen trip cancellation. Please follow this link to get a quote through Travel Insured.