Join us for a day trip to Munich, the lively capital of Bavaria, where we'll join thousands of beer lovers from around the world in celebrating 185th annual Munich Oktoberfest.
World renowned for an enormous assortment of the highest quality Bavarian beer, the Oktoberfest is the fall destination of choice for people from all around the world. Sit back and enjoy the festivities! In addition to the food, drink and festivities available in the massive beer tents, Oktoberfest offers live music, rides, souvenirs, and a great mix of people from all over the world.  This once in a lifetime experience is a must for any beer lover, and deserves a place high on the to do list for anyone stationed in Germany!
Let us handle the details
Experienced Trip Leader

Private Transportation
Your trip includes
• Round-trip bus transportation
• Drop-off and pick-up at Oktoberfest
• 1 Beer or a non-alcoholic drink
• Explore Europe Trip Leader
Your trip highlights
• Munich's legendary Oktoberfest celebration
• Bavarian delicacies along with steins of Munich's famous beer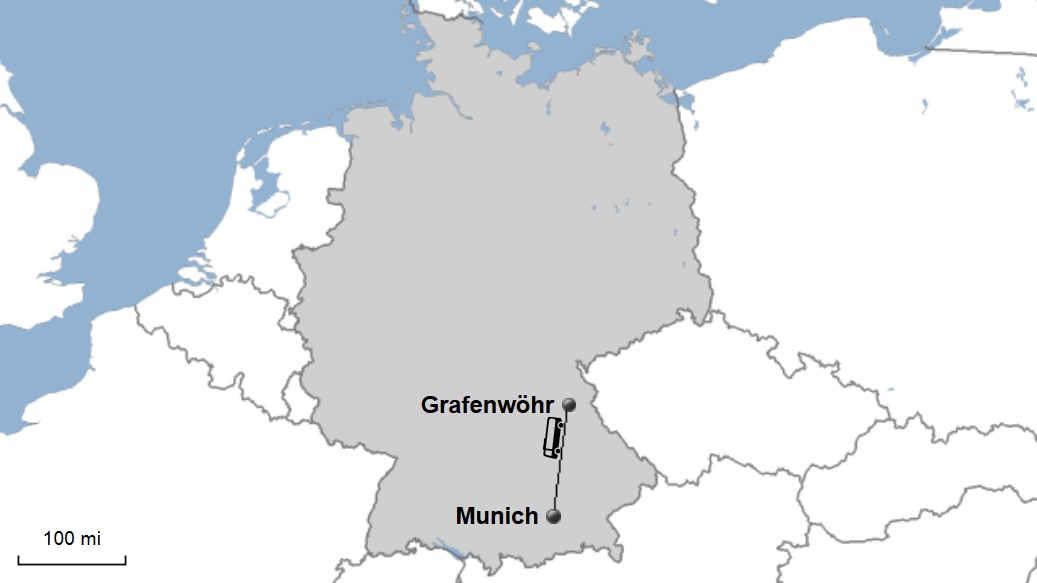 How's the weather?
Munich, Germany
Meeting point for the start of the trip
Your trip starts and finishes in Grafenwoehr, Germany.
Address: Dießfurter Str, 92655 Grafenwoehr (parking lot)
Instructions: if you are exiting McDonald's parking lot in Grafenwoehr you will turn right on to B299 as if you are going towards Netzaberg. You will then take your very first right (as if you are going towards MegaPlay) and as soon as you cross the small bridge there is a driveway on the right side which you can enter into a parking lot. You should see several cars and the bus there. The parking lot is available during the duration of the trip for our passengers.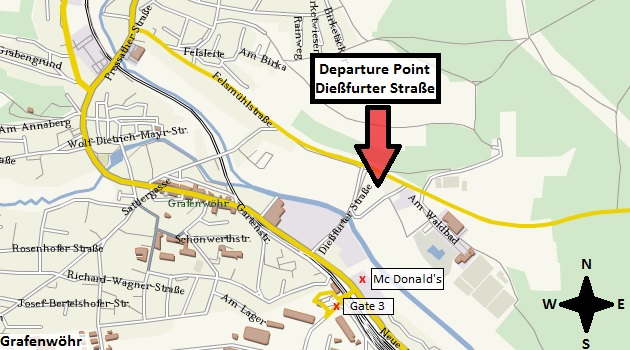 Safety notices and tips at Oktoberfest:
· Strollers are NOT allowed all day
· Bringing your own glass bottles is prohibited
· Tents all have outdoor areas to sit and drink, these can be a nice alternative to the beer tents (especially in good weather)
· Food and beverages can only be paid in cash
· There are cash machines at the site, but the queues will be enormous, so have cash ready
Health
There are no major health risks when traveling to Munich. Still, it is always advisable to check with your health-care provider for the latest updates and overseas travel requirements.
Cuisine
One of the pleasures of traveling is the variety of local cuisine. German food is hearty and substantial. Among the specialties are rich dumpling stews and sauerkraut cabbage, tasty thick sausages and smoked cheeses, dark breads and chocolate cakes. Bavaria produces some of the world's purest beers, while white German wines are exceptionally good.
Clothing & Packing Tips
To ensure you're comfortable while out exploring, we recommend packing lightweight, loose-fitting clothing that can be easily layered. For sightseeing, we suggest bringing a sturdy pair of walking shoes or sneakers, as well as a lightweight sports jacket or rainwear. If you're planning a visit to a high-end restaurant or performance, you may also want to bring dressier attire. Also, please remember that it's preferable to avoid showing bare legs or shoulders during visits to churches or other religious sites (entrance may be denied on this basis).
Currency
The euro is the currency you will use on your tour.
Travel Insurance
We recommend you get travel insurance to reimburse you for unforeseen trip cancellation. Please follow this link to get a quote through our partner SevenCorners.
Here you can see what our travelers say about this trip!
Have you been on a trip with us? We appreciate each of you and would love to have your comments and experiences posted for the consideration of future and prospective travelers.
We recommend you get travel insurance to reimburse you for unforeseen trip cancellation. Please follow this link to get a quote through our partner SevenCorners.