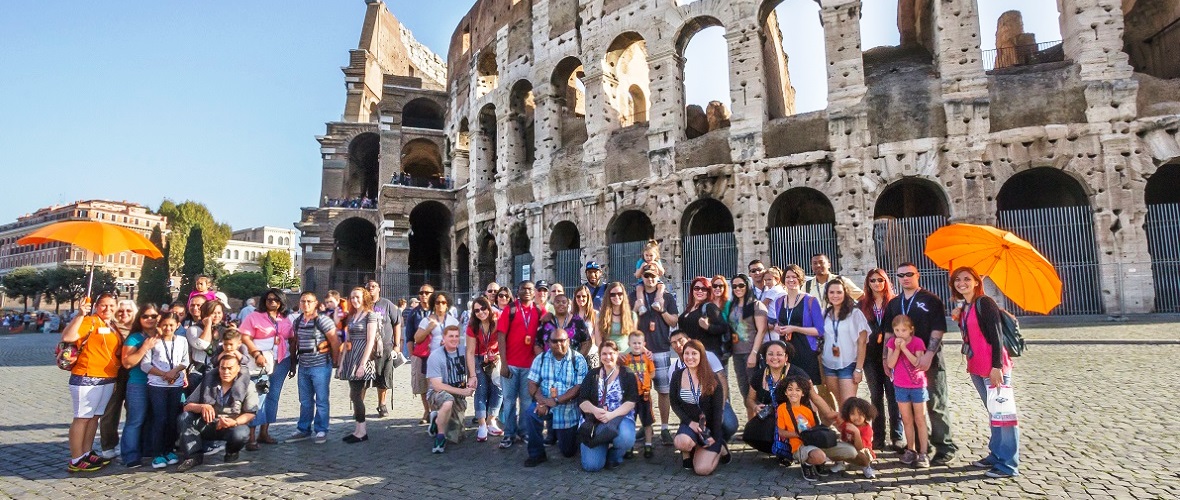 There are always many questions to be answered before a trip even begins. We've set up a list of the most frequently asked questions to help you on your way. If you don't get the answer you were looking for, please email us at info@explore-europe.de directly and we'll get back to you as soon as possible.
How do I book a trip?
You can book online through our website. You must pay at least a deposit of 50% via our online payment platform to secure your seat. You can pay the remaining balance up to 14 days before departure, with a debit/credit card or PayPal on our payment platform.
Is my deposit refundable?
Yes, your deposit paid at the time of booking is refundable as long as you cancel more than 30 days before departure. Our Terms and Conditions can be viewed online at www.explore-europe.de/terms
Will I get confirmation of my payment?
As soon as your payment has been processed, you will receive a confirmation email. Please remember to check your Spam/Others/Junk mail.
When should I make my reservation? Can EET hold a spot on a trip for me?
If you have your heart set on a certain trip at a certain time (and at its current price), we recommend you make your reservation as early as possible. The trips are first come, first served.
Can you send me a quote?
The price shown on the website for your departure date on the day you book is the price you will pay. As soon as you book and pay your deposit you will secure this price and it will not go up. If you would like to make a group booking for 10 or more people please email info@explore-europe.de
What is your Cancellation Policy?
All cancellations must be advised in writing (by mail, fax or e-mail) to Explore Europe Travel prior to trip departure during normal business hours (9:00 am to 5:00 pm, Mondays through Fridays).
If you cancel your booking then the following charges will still apply:
30 days prior to departure: Full refund
29 to 15 days before departure: 35% of total trip cost is retained
14 to 8 days before departure: 50% of total trip cost is retained
7 to 4 days before departure: 75% of total trip cost is retained
3 days or less or no notification: 100% of total trip cost is retained
Can I transfer my reservation to someone else?
· Trips by air: 21 days before departure you are able to transfer your reservation to someone else. Change fee applies.
· Trips by bus: 3 days before departure you are allowed to transfer your reservation to someone else. Change fee applies.
What is the cost of and what is included in X trip?
For each trip there is an individual page. Here, you can find all of the details about the trip including the full daily itinerary and pricing. Please refer to these pages first as they often have all of the answers to your questions.
Where does my trip depart from?
The only 2 pick-up stations are in Grafenwoehr and Kaiserslautern, Germany for all of our trips. This eliminates an even longer bus ride and helps for organization purposes.
How many pieces of luggage should I bring with me? What are the weight limits?
Due to weight and space limitations, you are allowed to bring one piece of luggage weighing up to 20kg and one small bag for hand luggage. On all trips you will have to carry your own luggage (e.g. into hotels and up to your room if hotels don't have lifts). Please bear this in mind when you are deciding what to pack.
What should I pack?
The weather is always unpredictable and will depend on the time of year you are traveling. As a general rule, you will need comfortable shoes. Pillows and small blankets are recommended since most of the trips are overnight. You will create memories you will want to treasure forever so please don't forget to bring spare memory cards for your camera, and are levant adapter so you can recharge the batteries. Add to that your tourist passport, and a sense of adventure and you are ready to go!
Do I need to change money before the trip?
It is entirely up to you, but we don't recommend carrying large amounts of cash. You can come equipped with local currency or change money as you go; there are also cash machines at or near most of our hotels and resorts where you can withdraw cash. If you intend to do this then make sure that your card issuer is aware that you will be traveling. Please make sure that the following currencies are accounted for depending on the trip your are doing: Swiss Franc – CHF, Hungarian Forint – HUF, Czech Koruna – CK, Croatian Kuna – KC. Also make your bank aware that you are visiting these countries as some restrictions may apply depending on your bank.
Do your motor coaches have air-conditioning and restrooms?
All motor coaches have air conditioning and restrooms. We also stop on longer transfers to give everyone time for a bathroom break and to stretch their legs.
What airlines do you use?
All included round-trip air travel on our tours is booked on regularly scheduled flights with major airlines. Our goal is to get you to and from your destination with minimal hassle.
What kind of accommodation do you use on your trips?
We have searched and invested in excellent budget options, either located in cities or well placed with public transport connections. Most of the hotels on our trips are European standard 3-4 stars. Hotel rooms in Europe are typically smaller and less standardized than those in the United States. As compared to the United States, European provide comparable amenities beyond the basics. Single explorers will share a same gender twin room. Typically, a twin room will have two single beds placed side by side.
What about room sharing / single supplements?
We offer an optional single supplement for our trips. If you are a single traveler, you will be placed in a same – gender twin room with another traveler. Should you want your own room you are welcome to select the single supplement at the time of booking, or if you want to add it to your existing booking, please email info@explore-europe.de If you booked separately from a friend with whom you want to share accommodation then please let us know.
Can you tell me the name of the hotels I will be staying in?
Final travel documents, including travel itineraries, hotel accommodations etc. are e-mailed approximately 10 days prior to departure to the confirmed passengers.
Do I need to join the group for all of the included guided tours?
Your tour is exactly that: yours. If your itinerary includes a guided tour, but you'd prefer to spend your time doing something different, that's perfectly fine. Enjoy your time however you like! Just be sure that you inform your Tour Leader and meet up with your group in time for any transfers between cities or countries.
How much walking is involved in your tours?
We believe the best way to get to the heart and soul of a city is on foot, surrounded by the people and the culture. For this reason, we do walking tours through most of the cities we visit. Many of the cities you visit are vast and old, often with steps and cobblestones. Our walking tours can last up to 4 hours with plenty of opportunities to take photographs and soak up the history of these fascinating places, but you do require a certain level of fitness to enjoy your trip to its fullest.
How many other people will be on my trip?
It depends on how many other people book! There could be between 25 – 79 other people so you have the opportunity to make lots of friends!
Thank you for taking the time to read this, we look forward to having you on a trip!