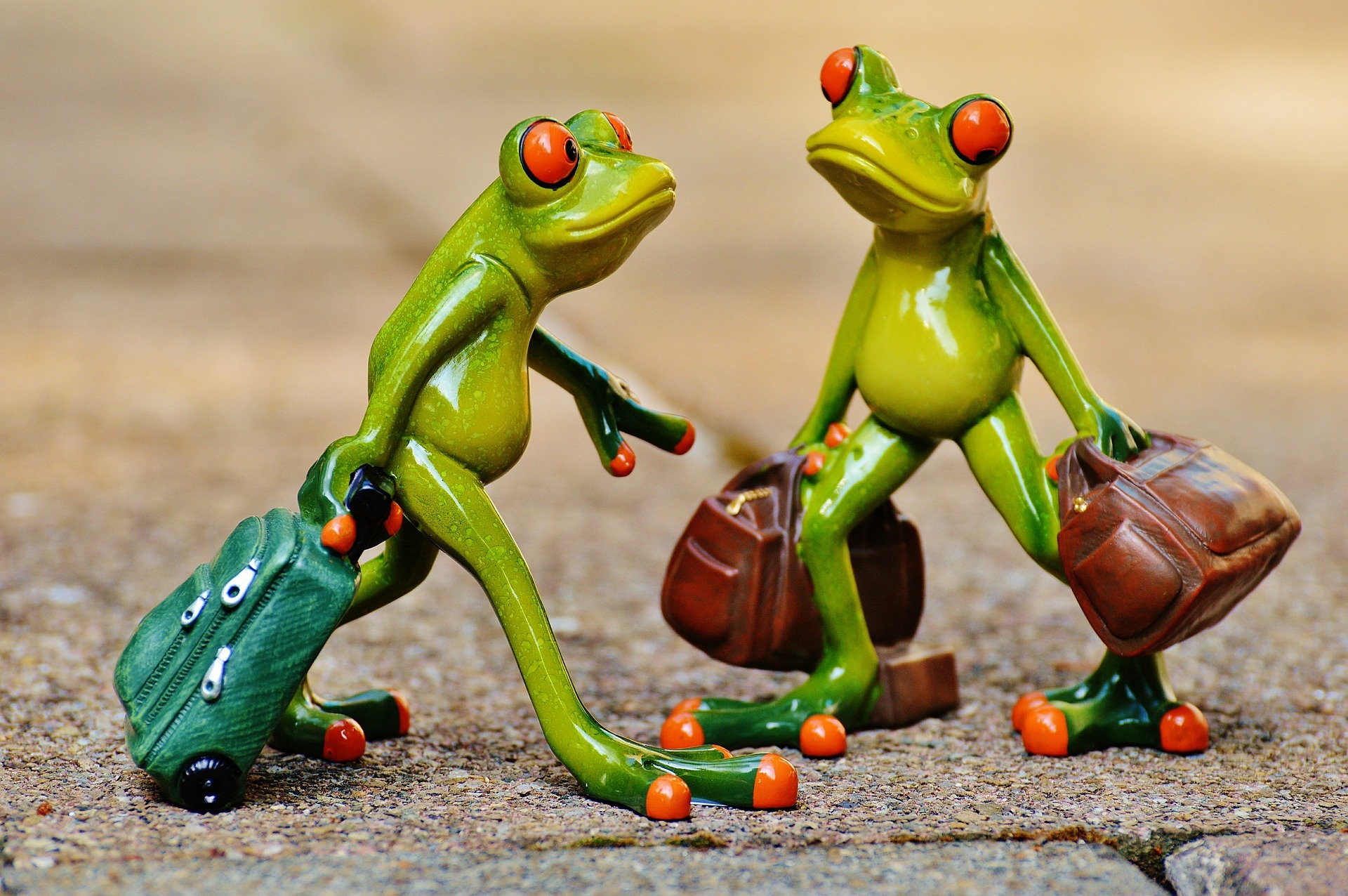 by Tina Louise on
Backpacking and camping essentials will look quite different from a trip where a rental car and hotels are included. Ask ten random people what a list of necessities would include and you may get ten inventories where only a few items would match. I would wager socks would be on everyone's list but then again, some folks wear sandals in the winter. For the moment, let's suppose we are traveling on an overnight bus with subsequent hotel accommodation. This trip will last a few days but you must be on the bus through the dark to and from in order to make the most of your daytime hours. Let us suppose…
Clothing: (Let's assume you have packed the underclothing already.)
1. Comfortable walking shoes. These can be sneakers or loafers. If you want to blend in with the locals sneakers should be left at home. They are becoming more common but still not as common as a good pair of loafers. Make sure whatever you decide to bring are broken in. No one wants to deal with blisters while on holiday.
2. Jacket or fleece. Pack this even in summer as many European countries can get quite chilly in the evening or at night. It is currently 58 F in Bavaria and it is midJune in the middle of the day. Never expect it to be warm the entire trip. Make sure the jacket is light weight so it does not take up too much room in your luggage.
3. Scarf. A scarf in Europe is a must. It can make you look dressed up instantly. This can be mixed with the clothing you bring to keep the number of pants and shirts down as it allows for mixing and matching. Summer scarves do not take up much room in luggage so try to stick with those instead of the heavier winter ones.
Electronics:
4. Smartphone. While this may be obvious, make sure your phone is charged. If you have a smartphone it can be used as a GPS in the city and a flashlight in dim areas. It can connect you to the internet if needed and allow you to call home when you want. Check your plan before you depart and be aware that emergency numbers in Europe are not the same as in the States. Our emergency number is 112.
5. Charger. Bring a charger for all electrical items you pack but also consider bringing a rapid charger for your phone. As the smartphone can be used for multiple purposes, you want to make sure you have backup power if needed. Batteries would work for cameras but do not last as long as the rechargeable kind.
6. Plug Adapter. Look online for the type of plug used in the country or countries you will be traveling. Not all European countries use the same plug. I found this site helpful, http://www.power-plugs-sockets.com, as it give pictures as well as types. You can find some universal adaptors but not all work as well as the ones made for the country of choice. Oh, and check your electronics to verify they work on 220/230/240 volt. Europe does not use 110.
7. Multi-plug extension cord. This may seem a little much but if you choose to bring several electrical items such as laptop, tablet, phone, and camera there may be a shortage of outlets. Europeans do not feel the need to have as many charging spots as those from the States are used too.
Health and the Rest:
8. Water Bottle. Most Americans drink still water and many have no issues drinking straight from a faucet. Europeans on the other hand want bottled, bubbly water. If you bring a water bottle, you have a head start on hydration and can save a euro or two at the beginning of your day. One with a carabiner that can clip to a purse or belt will keep you from having to carry it all day but it is available if you get the chance to fill up.
9. Basic Medicines. If you have children your choices may range further but bring basic Tylenol, Advil or Aleve, Benadryl, and Imodium. Put them in one of the 99 cent pill boxes with Sunday through Saturday on the lids. On the bottom in Permanent Marker or with a labeler list the name of what is inside. You may want to put a rubber band around the thing to keep the lid from popping open but this will keep you from having to find a drug store in a pinch.
10. Money. Again this is obvious but don't forget to bring a range of cash and cards. Keep them in a money belt along with your ID and Passport to keep thieves from getting twitchy fingers. Money belts can be around the waist under your clothing or in a neck wallet type that you wear like a necklace. You can lose items along the way but if your money and ID's are secure, the trip will carry on.
11. Blanket. If you are on a bus overnight you will want to cover up or block the light if there is any. This can be a thin sheet or a light blanket depending on your preference and how small you want to make your bag. The blanket would also be available for you to use if you are cold natured and never have enough blankets in a hotel room.
This list can be multiplied many times over if you have children but is a good starting point to build from. Determine what your travel needs will be and pack accordingly. Try not to overpack as it causes luggage to be heavy and cumbersome while not giving you much benefit. An outfit for each day that is interchangeable with other pieces to change up the evening wear plus a dressier set is enough for those that will not be doing laundry. If you are going for more than a week, you may want to look at bringing laundry soap instead of adding more clothing The pods will fit in a ziplock and take up much less room than a second week's worth of gear. Swim suits should be brought if you have pool or beach access and can be rinsed in your hotel room then hung to dry. My philosophy has always been to keep it simple and keep it light. Consider the most obvious hurdles and leave the rest behind. Europe has pharmacies and shops for everything else. Unless it is a Sunday and that is a discussion for another day. Enjoy your trip and consider coming with us at Explore Europe Travel for your next vacation. We would love to have you!
Comments
Comments